Hey guys on breaking news, Samsung just released the first-ever official teaser for the Samsung Galaxy X. It is the first-ever Samsung's foldable smartphone. And Samsung is officially announcing it next month in San Francisco. The tagline is "Where the world meets the future and where 2018 meets the futuristic technology".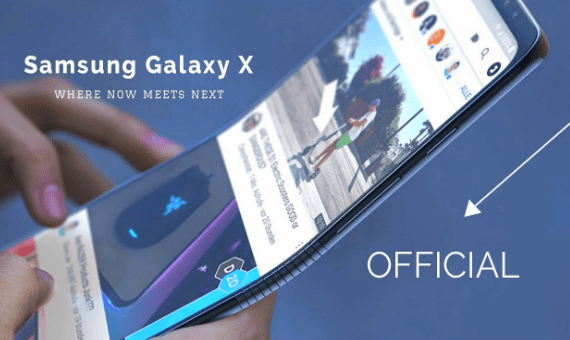 The name is not confirmed yet they may call it the Samsung Galaxy FF4. But definitely, it is going to be the future of these smartphones. And the exciting part is that this device will be available for sale starting early 2019. That means no more waiting we are just a few months away from the first sale. And a few days away from the official announcement now.
Quick Specs: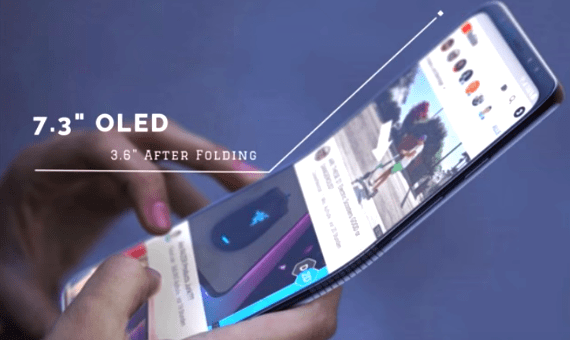 About the specifications, phone feature a massive screen of the OLED display and 7.3 inches.
Undoubtedly you will be able to use it as your daily driver. I think it's going to be just like a classy flip phone but with all display technology and the processor will be the latest 845 CPU for a few markets and the premium Exynos for other markets.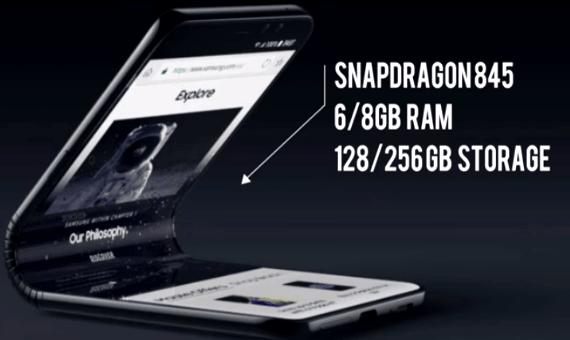 It is going to feature 6 GB of RAM and 128 / 256GB of internal storage. There is no information if you will be able to insert a microSD card or not. This foldable smartphone is going to be different from other smartphones out there. And the most important thing is the battery.
Some Other Posts:
The battery is the biggest thing inside a smartphone itself, but Samsung is Samsung they already made a flexible battery for the Samsung galaxy x. And this battery has a capacity of 3,000 MH to 6,000 mAH. I don't think Samsung is going to use the former but 3,000 mah seems perfect for the first Samsung foldable smartphone. Now the moment most of you guys are waiting for the pricing, and it's going to be around 1800USD. That's nothing if you compare with the pricing of not so futuristic iPhone Xs max.
So next month save the date Samsung is officially announcing the first ever foldable display smartphone.
Video:
Closing Words:
What do you think about Samsung Galaxy X? Do share your thoughts about this foldable smartphone in the comments below. Also, subscribe to our blog for more awesome tweaks on regular basis.