It is no secret that many people are chasing the ratings on social media, YouTube platform included. The ranking consists both of algorithm work, which relies on the result of the statistic it gathers, and natural appreciation of users, that comes more in a spontaneous way. And the one seeking popularity on YouTube can possibly get stuck on a riddle: do the numbers matter? How big is the part of a result that is based on the metrics you show? How to improve your position in the ratings of YouTube? We will try to find the answer to those questions in this text.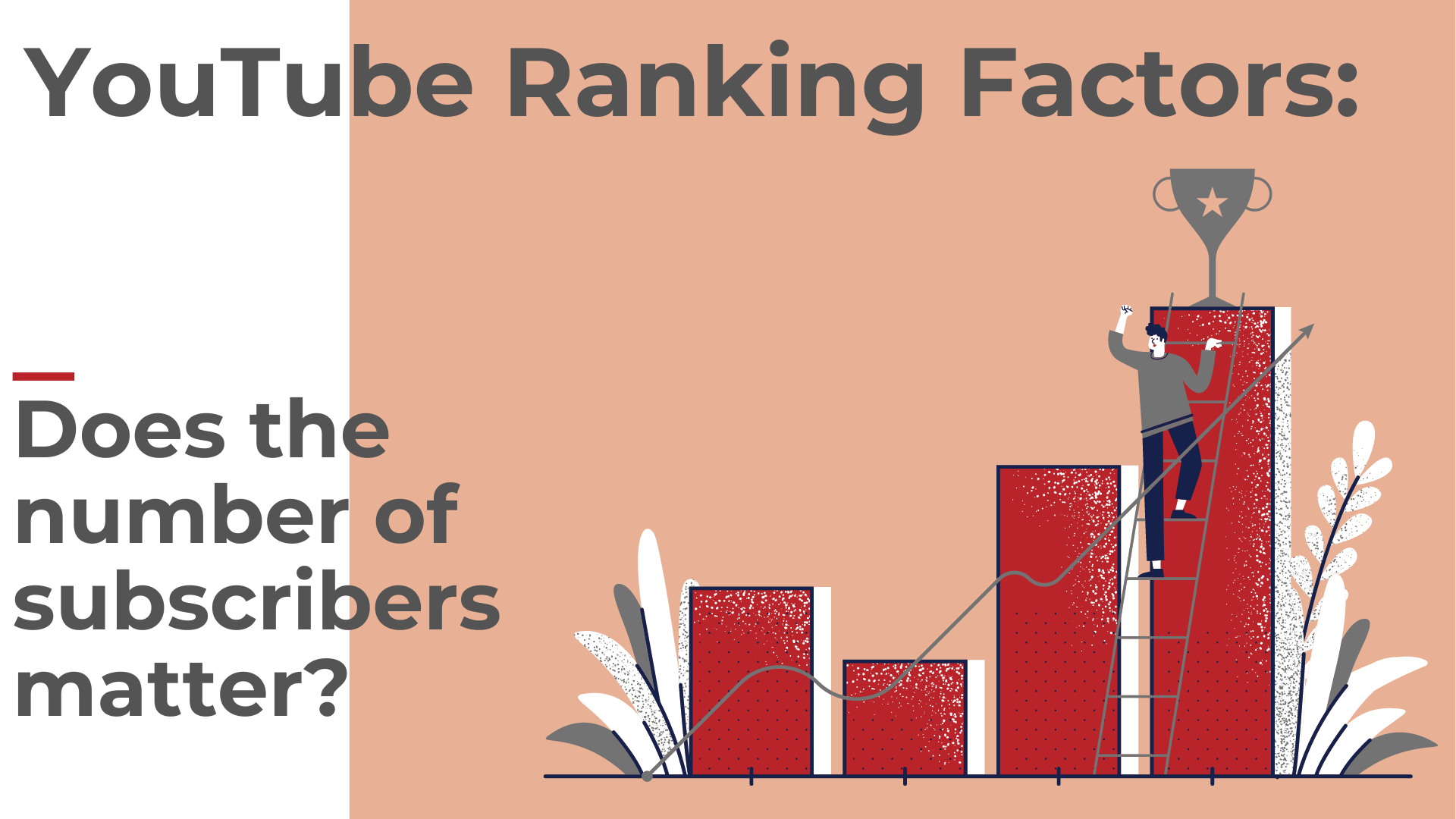 ENGAGEMENT 
Nowadays, the algorithm of YouTube that is processing the ranking information, is highly dependable in the level of engagement that your videos get. It means that it counts in the activity of users on your channel – comments, sharing, likes, etc. 
And the better is the engagement, the better rank you achieve. So, unlike before, when the rates were affected solely by the number of views and subscribers, today you have to encourage your viewers to react to your content, along with the previously mentioned metrics. Now, you must think twice before purchasing stats for your growth. You need to not only buy cheap YouTube subscribers, but make sure they will bring you more engagement (to find such an offer, you can visit this site and choose the suitable option). 
Anyway, whether you purchase stats, or not, remember the following numbers of user experience on YouTube that would matter to the algorithm:
Count of comments

Views

Shares

Like/dislike rate
As we can see, the ranking system on YouTube is flexible and relies on many factors that vary depending on your content and target audience. Let's talk some more about the methods to increase your ranking on YouTube.
WORKING ON YOUR SEO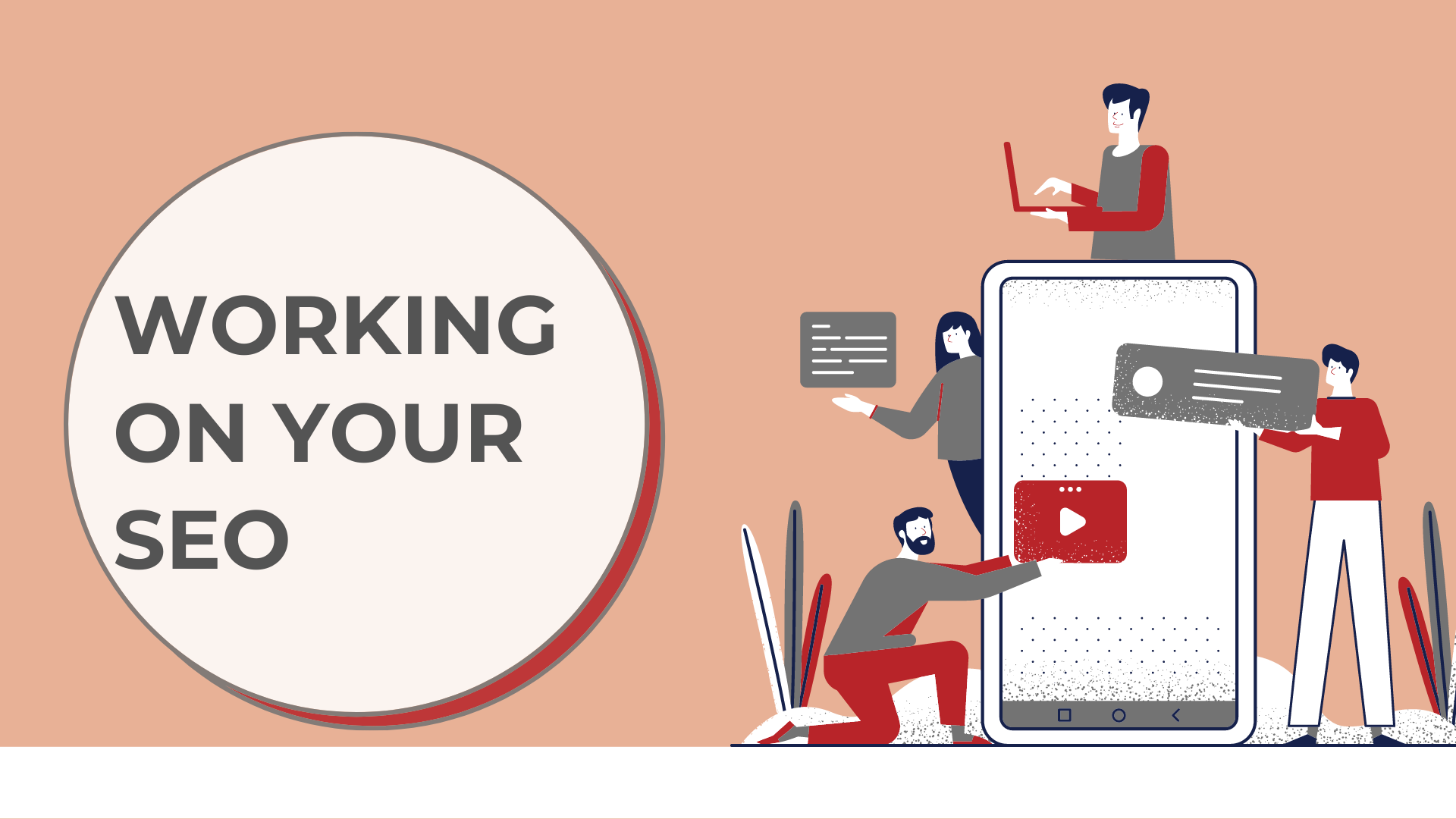 The ranking on this social platform also is sensitive to the SEO. It prefers categorized, properly described content rather than chaotic and mysterious. So to make your channel more discoverable for users and more pleasing for the system, put some effort in writing proper titles, descriptions, finding relevant keywords and hashtags. All that is making your channel easy to find and as a result, you have more views and subscribers. Let's look closer to the main points that you must work through.
KEYWORDS
These help to categorize your content within the system. The answer lies directly in the name – when uploading a video, think about what word is the key to cover the topic. Providing the most corresponding keywords helps search engines to match your content with the viewers. 
Pick around 5-7 keywords, because adding too many can counterstrike the effectiveness

Look through your competitors keywords

Keep focused on the niche that you occupy. Too general keywords won't make any effect to your ranking
TITLES
This is the first thing to attract users to your videos. Compelling titles complement the keywords that you choose. A good way to pick the interest of viewers is to write the titles in the form of a promise. This way, with a bit of intrigue, you will make them want to click your channel. Let people know what your video is about. 
Include at least one keyword to your title

Try to fit in approximately

60-70

characters, so YouTube won't hide the part of the title

Change and update your headlines from time to time, to attract a fresh audience to your older video
DESCRIPTION
Another instrument in your arsenal to improve your ranking is the description of a video. A well-optimized description highlights the topic you have chosen. It can be used as a guide through the contents of your video, or for cross-platform promotion as well. 
Tip: aim for unique descriptions, written specifically for each video. This will impress your viewers much better than a copy-paste. 
TAGS
Tagging on YouTube is a sort of art. This is a fine addition to the keywords, that serves within the platform. They don't have to be extremely accurate like the keywords, so their function is to extend the diapason of searching terms that users can type in. 
Small hack: look through tags that your competitors are using. If you put in the same tags as they do, the chance of your video to appear in the section "Up next". 
THE QUALITY OF THE VIDEO
Yep, in 2020 t is time to buy yourself a proper camera and microphone. Surely, modern smartphones offer much better quality for their cameras, like the latest IApple or Samsung models. But they still cannot replace the professional instruments. And the videos that have better quality ( HD at least)  tend to rank much better than the ones that have worse quality. Also, people are appreciating the videos with high-quality more, so potentially, it is a huge leverage for increasing your stats and thus, ratings. 
THUMBNAILS
This is a matter of visual perception on YouTube. Thumbnail is a little preview picture that a viewer can see before he or she clicks on your video. So it has to attract users attention and highlight the text of the title. Rightfully chosen thumbnail is a huge leverage for boosting your views and subscriptions. This way you will maximize your ranking on YouTube. It is worth to point out that:
Custom thumbnails outrun the ones that are generated automatically. 

Thumbnail templates that have a unified color scheme and your logo is a good idea to save time.

People are showing more attention to the thumbnails that include portraits or smileys

Before uploading a thumbnail picture, always check how it looks ina small dimension.
SUBTITLES
Many people neglect this option on YouTube, but it can be extremely helpful for improving your ranking on the platform. Adding captions to your video is expanding your audience, as it opens your content for people whose hearing is impaired, or users from other countries, who can percept the speech worse than written words. 
Captions can add to your channel a bunch of foreign subscribers and make your reach much bigger than you would expect from that. 
Tip: there is a feature on YouTube that offers automatic captions. But it is not perfect at all, and poorly recognizes the natural way of speaking, when you are not talking distinctly. So the better choice is to put some effort into uploading your scripted subtitles. 
CONCLUSION
To sum it all up, it is obvious that to get good rates on YouTube you must work through all the points described above in complexity. The SEO of YouTube is not too hard to embrace, but needs accuracy and focusing on the main things you want to share through your videos. 
The most important factors that work for ranking on YouTube are the activity of your viewers, also known as engagement, and the accuracy of your SEO. 
In this text, we have explained what points matter the most for these two factors. And also we shared with you the main instruments that can drive your ranks up to the top. But the most important thing, that makes it all work, is the quality of your content. If you are uploading videos that make no sense, no educating or informing goal, or which are not entertaining – you cannot get a high rank, even if you purchase stats.