We bet that you have seen your friends, who haven't got any physical console, play cool retro games on their computers. It is not magic! What you have seen is just an emulation of a video console performed by a special program called an emulator. If you want to play your favorite games created by such popular systems as Nintendo, Xbox, Sony PlayStation, and many others, go on reading our brief but informative article.
Why Do You Need Emulators and ROMs?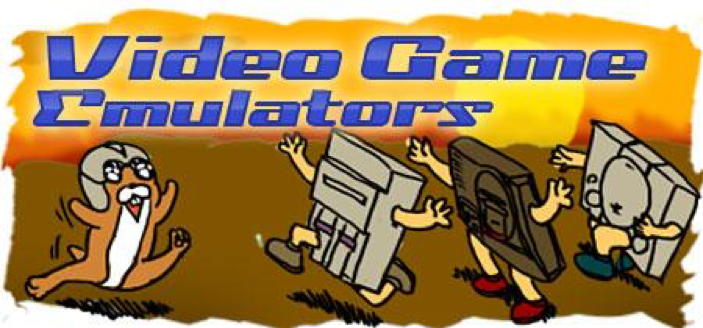 As you may have understood, emulators are essential tool that makes it possible for you to run retro games on your personal computer or Android device. Emulators perform the functions of a certain console and allow your computer to run the games developed for this console.
Initially, emulators were developed for fun by ordinary players or amateur programmers. Once used for personal purposes, these magic tools were subsequently distributed among the representatives of a certain game community. With the passage of time, coders started to design more sophisticated versions of emulators for commercial purposes.
Therefore, presently, you can take advantage of both free emulators, which, as a rule, cannot boast of lots of functions and features, and paid programs. Still, if you are short of money, but want to get a super cool and thus expensive emulator, you can try to avail yourself of its free trial version. See whether your dream tool is actually worth being dreamed of.
Another important thing without which your emulator won't do you any good is ROMs. These files are games you want to play using an emulator. They are copies of an actual game, a good old cartridge you once put into your console and, we bet, got so much fun fighting bad guys and helping heroes restore the justice.
You can try to rip your favorite game by means of a DVD drive, provided that this game appeared on a DVD. Nevertheless, very few would like to tinker with that, since there are plenty of websites offering their assistance in downloading emulators and ROMs. Suffice it to find a reliable site on the Internet and download an emulator or a ROM file of your choice to begin playing.
Important tips! Always check feedback on the product (in our case it's an emulator) you intend to download on your computer. Also, be mindful that some emulators were designed to emulate some specific system, which means that you won't be able to run Nintendo games on an Xbox emulator.
Just go the chosen source and select the "Download Now" option. In half a minute, you will get a cool Nintendo GameCube ROMs download (just for instance) on your computer!
What Emulator to Start With?
The program a beginner should definitely try is RetroArch. This emulator can be used for playing games of virtually every retro system available on the market. This cool tool can boast of a user-friendly interface, great compatibility with different systems, high resolution, sound effect, cool controller setup, decent accuracy, and lots of other advantages you will surely notice once you start running it on your computer.
Still, RetroArch is not the only possible variant, of course. Such guys as Nestopia, DeSmuMe, Kega Fusion, PCSX2, and CVBA-M are also quite decent tools. You are free to get any of these user- and time-proved emulators to start playing game classics. All of them are quite accurate, reliable, and easy-to-use.
We hope that we helped you a little bit and now you know more about emulators, ROMs, and the way you can use them. There is no need to put your intention to play retro games on your comp on hold! With a good emulator and ROMs compatible with it you will be able to delve into childhood and get a mega portion of positive emotions.