For gamers to enjoy an excellent gaming experience, they will have to invest in a mouse that best fits their gaming style and are comfy to use. Gamers can also use the typical mouse to play computer games; however, they will not experience the same joy and comfort that comes with a gaming mouse. Gaming mice usually have distinctive features that distinguish them from a typical mouse. What makes gaming mice unique is the fact that it has enhanced hardware that is unique and tweaked and can support both high Dots per Inch and Counts per inch. On the other side, a regular mouse usually has high latency when compared to a gaming mouse. Additionally, another element that makes a gaming mouse more effective compared to the ordinary mouse is the fact that they use sensors which assists them to keep up with the rapid movements. These are some of the features that differentiate a regular mouse from a gaming mouse. These unique features of a gaming mouse are the ones that make it the best gaming mice to get to improve your gaming experience. Here are some of the factors you should never ignore when buying a gaming mouse.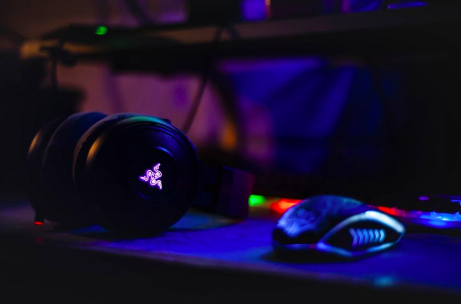 Your Gaming Style
Your gaming mouse requirements greatly depends on the style of the game that you play. Therefore, the game that you choose to play helps to determine the features that your gaming mouse should have for you to enjoy your gaming experience. For example, Real-time Strategy games (RTS) and Massively Multi-player Online games require extra buttons that can be allocated some other alternative functions and macros compared to First Person Shooter (FPS) gamers who only concentrate on accuracy and swift tracking.
The Sensor Technology Used
Determining the sensor technology that best suits your gaming experience greatly relies on your personal preference. At times, gamers are unable to decide on whether to choose laser or optical sensors. However, when it comes to gaming pro-optical mouse is fitted with the best sensors that can provide the gamer with a highly sensitive technology which enhances your gaming experience. Moreover, an optical mouse does not experience exhibit lags like in the laser mouse. For smooth tracking, Razer gaming mice are the best. Razer is known to use optical sensors which uses infrared lighting instead of blue or red, thus giving you optimal accuracy in your gaming. 
Wired or Wireless Technology
Previously, the wireless mouse was known to have slow sensitivity which were needed for high speed, reactive and octane games. However, enhanced technology has made it possible for a wireless gaming mouse to have the same operating capacity as a wired mouse. Currently, the only difference between the two options is their prices. The wireless gaming mouse is more expensive than the wired gaming mouse.
DPI and CPI Resolution
Dots per Inch (DPI) refers to the speed of pixels the screen pointer will move per inch of mouse movement. Subsequently, the screen size will help to determine the most suitable DPI. If your screen is large, then you need a mouse with a higher DPI. This is because higher DPI results in significant mouse movements per inch of mouse movement on the screen. Higher DPI means improved gaming experience for gamers. CPI, on the other hand, refers to the actual resolution of the camera that forms the mice sensors. CPI signifies the sampling per inch. Both the DPI and CPI dictates how sensitive your gaming mouse will be. Razer gaming mice are known to have the highest DPI. A good example is Razer Deathadder Elite gaming mouse with a 16,000 DPI. This means excellent cursor movements with less physical hand movement. 
Weight of the Gaming Mouse
The weight of the gaming mouse is crucial because it regulates your capability to relish your gaming style. For a gamer who is always moving the mouse around, the weight of the gaming mouse matters. Some gaming mice has modifiable weights that can be added or reduced depending on the gamer's preferences. 
Illumination and Customization
It's advisable to buy a gaming mouse that can easily be customized according to the gamer's preference. Therefore, when shopping, look for a gaming mouse whose lighting is modifiable. Additionally, you should also check whether it's possible to customize the buttons and software to fit into your favorite choice. 
With all this in mind, gamers can now be able to choose the gaming mouse that best suits their gaming requirements. The gaming mouse market may be huge but knowing what to look for in a gaming mouse is what really matters. This gives you an easy time choosing a gaming mouse that can indeed enhance your gaming experience.