It does not matter whether you are building a personal blog or an e-commerce site. At the end of the day, there are crucial decisions that you have to make. One of these is finding the right web hosting provider.
But considering the number of services and packages out there, the decision to do so can bamboozle a newcomer. With that said, let's take a look at some of the most effective tips for choosing the right hosting company. Make sure to keep them in mind!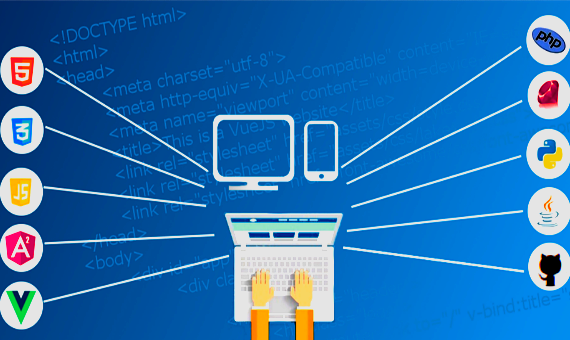 #1. Hosting Reviews
Do you want to have concrete knowledge about how a hosting company works? If so, then the best thing you need to do is read reviews. Let's say you are interested in using Magento as your e-commerce platform. Obviously, you want to know the best Magento hosting provider. This is where reading reviews can help you big time.
As you might have already known, reviews are written by people who have experienced using a hosting provider. They know exactly how the latter's services work, as well as its packages and rates. So, by essence, you get to have an overview of how good or bad it is. While not all reviews are created or written similarly, they somehow provide you with substantial information that can help you make an informed decision.
#2. Availability
In the world of hosting, you will get to encounter the term "availability" every now and then. In case you did not know, this one refers to a provider's reliability. Basically, it is the frequency of the provider to guarantee that your site stays online. Even more so, it assures you that errors would not happen simply because its servers are not equipped to provide you the work.  And this one right here is particularly important.
What do you think will happen to your visitors if your website does not work or load fast? Obviously, they will find another website that can cater to their needs. Every time your site is down, your chances of improving conversions and sales decline. That is why you need to find a hosting provider with high availability, as it is essential in keeping your website up. Ultimately, it will play a crucial role in helping your business succeed.
#3. Disk Space Allocation
The amount of disk space you will require totally depends on your personal references. For instance, you are a small business and you just want a website to run as the face of your company. You will not need a huge disk space at all. But if you are a large enterprise with an aim to cater massive amount of data from your customer base, then you are going to need an enormous amount of disk space. The latter is also important in running several applications, especially since they tend to eat up too much space.
Unless you are going to store lots of information and programs, minimal disk space should cut it. Nonetheless, it is essential that your hosting provider is able to support you in case you decide to bump up the disk space. Keep in mind that some providers out there do not support this in some of their packages.  So if you are confident about the possibility of needing a much larger disk space allocation in the future, make sure you remember this part.
#4. Technical Support
This is definitely the most important part of the list. Building a website may not require you to be a professional in web development, let alone understand every basic involve in web hosting. However, there are instances when technical issues arise and you have no idea how to resolve them. This is where you are going to need the help of reliable technical support, one that will be there if you need troubleshooting or general help.
Imagine yourself in a situation where, all of a sudden, a feature in your website stops working. You later find out that it has something to do with the integration of a new application in your hosting system. Unfortunately, you have no idea how to fix it; hence, you need immediate help. And you want it quick because it is affecting your site. If the company's technical support is not reliable and knowledgeable, you are putting your business at risk.
Finding the right web hosting provider is essential in reaching your business goals. More importantly, it is vital for improving conversions and sales. Sure, there are lots of providers out there with interesting offers, but it all boils down to what your hosting needs are. Do not rush yourself into selecting a hosting company. Do your own research and ask questions. In fact, get referrals from someone you know, particularly individuals with direct experience of using a web hosting provider's services.