Do you enjoy playing video games? If so, you might be looking to create the perfect space to enjoy this hobby.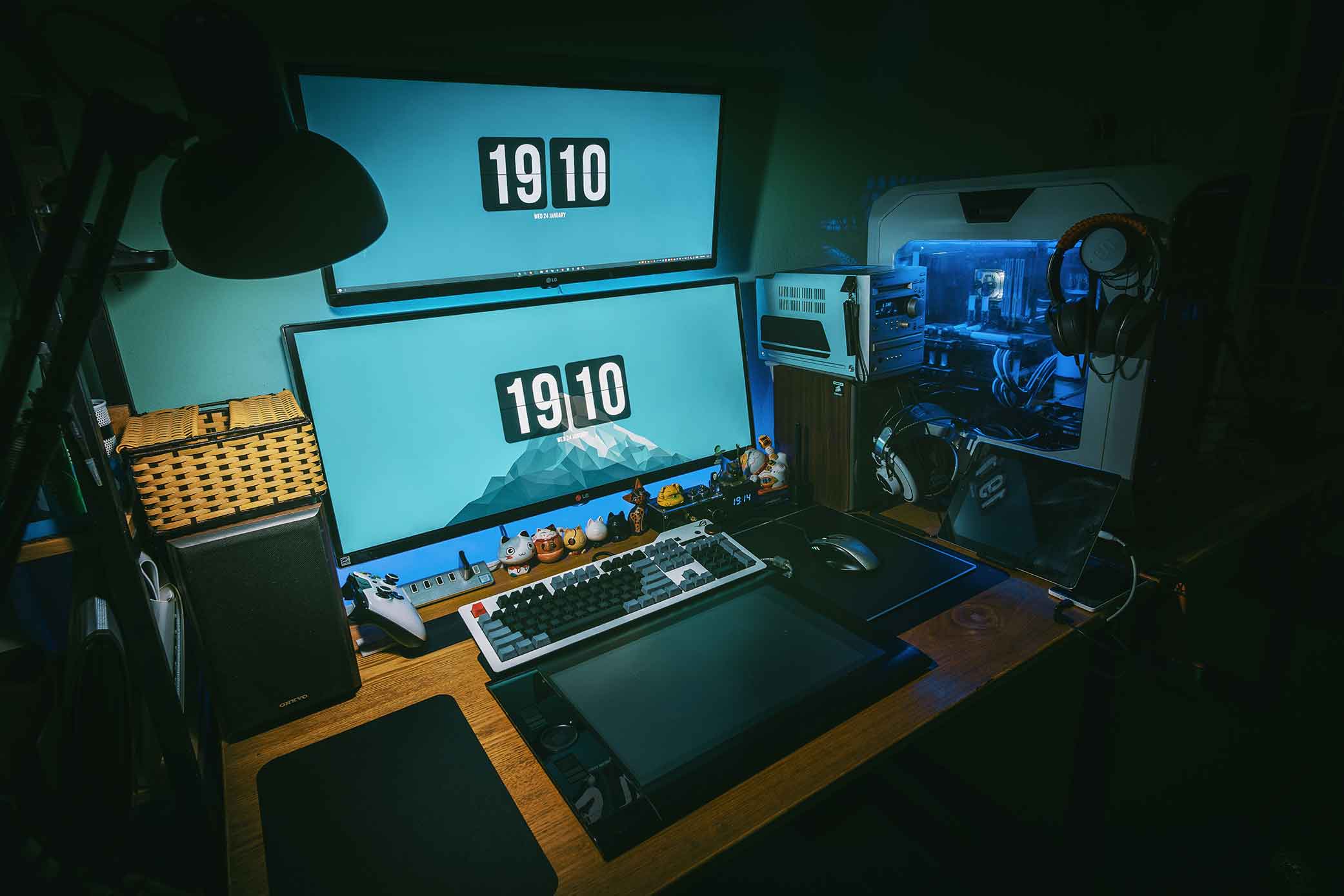 Here are some tips on how to design the ultimate gaming room. 
Install Open Shelves 
Consider adding a low open shelf to your gaming room. This can be a great way to reduce clutter and have a place to store your consoles, remote controls, and other accessories for your TV and video games without taking up too much space in your room. 
Choose the Right Gaming Desk 
If you play games on your computer, you'll need a desk for your gaming PC. There are several routes you can take when choosing the best one. A general rule of thumb is to opt for desks with a lot of shelves and drawers since you'll want to have a place to store your controllers and other gaming accessories.

Consider opting for an L-shaped desk design, which will create space for multiple computer monitors. It will also give you a good amount of space to put your snacks and beverages.
Another option is to consider a corner desk. This will depend on your gaming room and how it's situated. If you have a smaller space, it might be a more ideal option. 
Also Read: How Much Does A Good Gaming Pc Cost
Invest in a Good Gaming Chair 
It's important to choose a gaming chair that's both comfortable and supportive, especially if you plan to spend a lot of time in it. While bucket-style gaming chairs can be comfortable, some people might find that office chairs are more comfortable. Try out different options to see what feels good to you. 
Select the Right Room in Your Home
When you create a gaming room, it's important to make sure it's in an ideal location in your home. A spare bedroom will work. If this isn't an option, consider using the attic or basement for your gaming. 
Choose the Right Paint Color
It might not seem like the color of your gaming room matters, but it does. When it comes to gaming room color schemes, it's important to consider if you want to go simple, emotions-based or themed.

White and gray will make your space appear larger than it is, which is ideal if you have a small gaming room. Navy blue can have a similar effect while also adding a masculine feel to the room. This is an ideal option for a teenage boy's bedroom/gaming room. 

Lighter shades of blue, green, and teal can promote feelings of tranquility. Since most gamers play to kick it back and relax, one of these colors may be a good option. Red is another shade to consider. It promotes excitement and anger, which can help you get into competitive mode.

Many gamers choose lime green because it represents Xbox. If Xbox is your game of choice, this can make for a cool theme. Gray and red are popular among Nintendo lovers.
Also Read: Essential factors to Consider when choosing a Gaming Mouse
Take Lighting Into Consideration
The right lighting can make all the difference when it comes to playing video games. It might seem counterproductive, but natural lighting can actually hurt the gaming experience. Whenever possible, it's ideal to choose a space that doesn't have any windows or where you can place blackout curtains. 
Consider incorporating LED strips, overhead lighting, disco lights, projectors, and even lava lamps into the overall decor of the room. These extra touches can add to the ambiance of the room, making for a better overall experience. 
These are just some factors to consider when creating a gaming room. Whether you create a space in your basement or your teen's bedroom, all of these tips can either make or break your gaming space.