Even with the hard times that businesses are currently enduring, most savvy business owners will still have one eye very firmly on the future. This isn't easy to do, and balancing current demands and future plans can seem nonsensical to those both inside and outside of your company.
The ideal solution then is to look for improvements that have an immediate and measurable impact for all to see, but also create the foundations for the future, whatever method of work you opt for, regardless of if your business is a mostly online affair or a simple bricks-and-mortar establishment.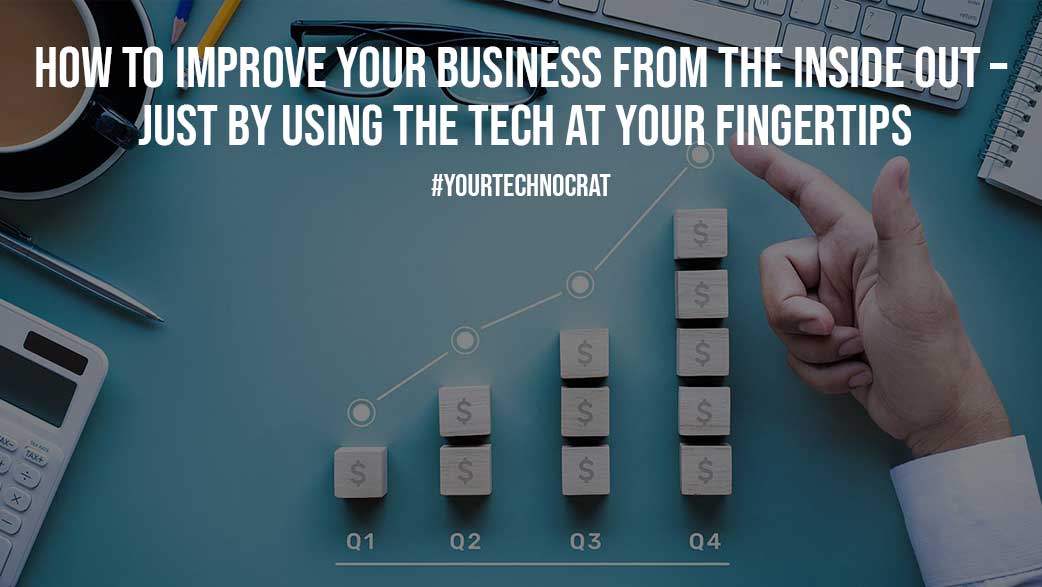 #1 Use scheduling software if you have a remote, hybrid, or distributed workforce
It is not uncommon for even the most traditional office-based business to have some of the workforce working remotely or have part of the business outsourced to another company in a different time zone.
This can be problematic when it comes to communication, especially if a simple exchange of information takes days rather than minutes due to the participants not knowing the availability of each other.
By having everyone's availability clearly defined and distributed, and meeting scheduled for when all participants can communicate easily, progress can be made without projects being on hold pending answers.
This also means that other time can be allocated to other projects, and the overall efficiency of the business increases as you don't have people sitting idly waiting for an email or for a phone to ring.
Also Read: What Are The Functions of Operations Management and What Skills do you Need to Master Them?
#2 Automate common communication emails, freeing up staff to work on other projects
While many businesses pride themselves on the personal touch, there are some tasks where an automated response will do the trick or may even bring better results than having one of your employees doing it from scratch each time. For instance, a simple thank you email, or one informing a customer that this order is on the way, can be scheduled to send automatically and en-masse, as the reader will be more concerned with the details rather than the content.
If there is s follow-up email going out to introduce a new product to frequent customers, you might get more sales with an email written by a trained copywriter rather than somebody on your team trying to create something for each customer.
Again, these can be sent en-masse, meaning this can be done at the touch of a button and not take up time that could be better spent on other activities.
#3 Use learning platforms to streamline your training programs
One of those activities could be staff training. It might seem like an unnecessary expense but having a fully trained and confident workforce has a long list of benefits.
This includes fewer mistakes and solutions being found more easily, which has the practical upshot of you not being dragged in to help with small issues that could be solved by just about anybody.
You don't need to have an in-house trainer to achieve this, as depending on how your company works, they could be sitting idle part of the time and need to be in several places at once during others.
The answer here is to use an online service like Thinqi that will tick all of the boxes and provide the platform you need to keep your team up to date and feel engaged and empowered.
#4 Use chatbots as your first line of customer service
Along with automating common emails, there are questions that will occur over and over again online and don't need to be answered by a person. Having an FAQ page is always a good idea, but it does mean your customer needs to click away from the product page to look at it.
Having a chat box on the page means they can get answers quickly to questions about shipping costs or delivery times without taking their eyes off of what they want to buy.
Clearly, you don't want to add to the number of abandoned carts or people who simply click away, but having somebody on call all of the time can be costly, and they can't be in two places at once. Having a simple chatbot field those questions and keep people on track to buy works both for you and for the customer as well.
Also Read: 4 Areas of Your Business You Need to Manage Better
To wrap everything up
Improving your business is hard, especially if you are not quite sure which shape the business world will be in, in the future.
However, there are some bases it will be reasonably safe to cover without thinking your money will be wasted, and at the forefront of these are a staff training program, automation, and chatbots, as well as scheduling for your workforce, regardless of where in the world they happen to be.