When it comes to corporate parties, there is always a huge pressure to make the next one better than the last. Work parties are great for letting your hair down, celebrating company success, and mingling with colleagues.
A Christmas party should be the corporate event of the year that everyone looks forward to, and they are fantastic for workplace morale.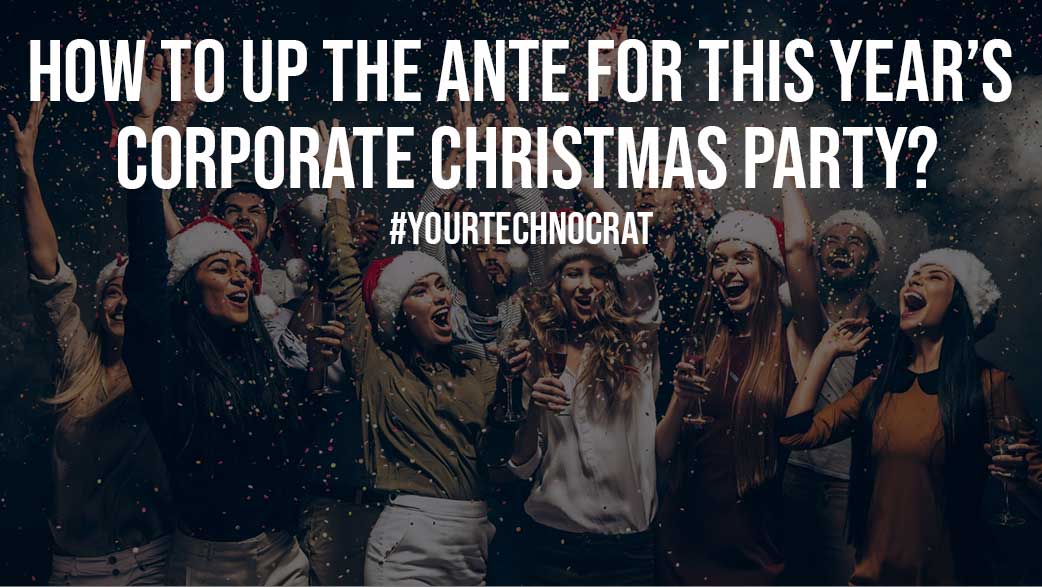 Here are a few top tips to help you up the ante for this year's corporate Christmas Party.
Choose an Inclusive Date
An outstanding Christmas party is one that is attended by almost everyone on the guest list. In order to get a good turnout, you need to pick a date that suits most of your employees. Begin by sending out an office email with a simple way to receive feedback.
For example, an easy-to-complete survey or poll with 2 or 3 potential dates is a great way to pick the most inclusive date for everyone. With a time and date determined, you can then send everyone invitations ASAP so that they can pen the date into their diaries.
The more time you give your employees, the more likely they will RSVP and attend.
Also Read: What are the Different Levels of IT Support?
Pick the Right Venue
Picking the right venue means finding a space that complements the size of your party. If you expect a huge crowd, make sure your venue is large enough to accommodate everyone comfortably, but don't go too big.
Not only will hiring an excessively large space eat into your budget, but a venue that is too big can also make your party feel lonely and empty. Additionally, it is a good idea to do your research on the venue as soon as possible and make a reservation early.
The best venues get snapped up fast, and you don't want to miss out on the best dates for your party.
Promote Your Event
Sometimes it takes more to up the numbers than simply sending out the invites early, you also need to promote your event to generate interest. Hype up the party with email reminders, mentions in meetings, and eye-catching posters in the office.
If your company has a social media presence, you can even make posts about the upcoming party to pique the interest of your employees.
Create a Hashtag
Those who decide to take the social media route to promote their event can create a hashtag. It is an innovative way to engage more people and make your party more memorable.
Hashtags are used on most social media platforms and can help keep guests engaged and informed about your events. Include your hashtag on any visuals you create for your events, such as posters and flyers.
You can even include the hashtag on an Instagrammable feature wall that can be used by party-goers for unique photo opportunities.
Entertain Your Guests
In addition to an eye-catching feature wall for fun photos, make sure the event is filled with engaging entertainment. Pick entertainment that complements the personality of your employees and will wow the crowd.
From circus performers to musicians, Alive Network can offer the best corporate entertainment London has to offer. With live entertainment, your guests will have fun all night long.
Go all Out with Food and Beverages
Free food and drink are one of the highlights of a party, and everyone expects the best when it comes to corporate events. Hire an excellent caterer to ensure your food does not disappoint.
A professional will also ensure there is a diverse array available and that all dietary requirements are met. In addition to a professional caterer, a reputable bartending service can provide well-made drinks promptly, and will reduce long queues at the bar.
Arrange Transport
One excuse many people make for not attending a work party is a lack of transport. If your venue is out of the way for many would-be attendees, why not be a nice boss and arrange transportation for your employees?
From forking out for cab fare to hiring a minibus to take everyone to and from work, arranging transport is the considerate thing to do and will boost your numbers.
Capture the Moment
Photo booths are the perfect way to get employees to mingle and have a laugh with each other. They can help guests make lasting memories of your party, and your guests will even have a silly photo to take home too.
Also Read: 4 Areas of Your Business You Need to Manage Better
Give Guests a Souvenir to Remember the Night
Everyone loves a freebie, which makes branded souvenirs an excellent way to up the ante for this year's Christmas party. Choose products that are unique, high quality, and practical, such as a mug for the office, a water bottle, or an insulated lunch bag.
Branded products make great corporate gifts, and handing them out at the Christmas party will help you show appreciation to your employees.