In today's increasingly digitized world, the importance of cybersecurity cannot be overstated. With cyber threats on the rise and data breaches becoming more frequent, the demand for skilled cybersecurity professionals has never been higher.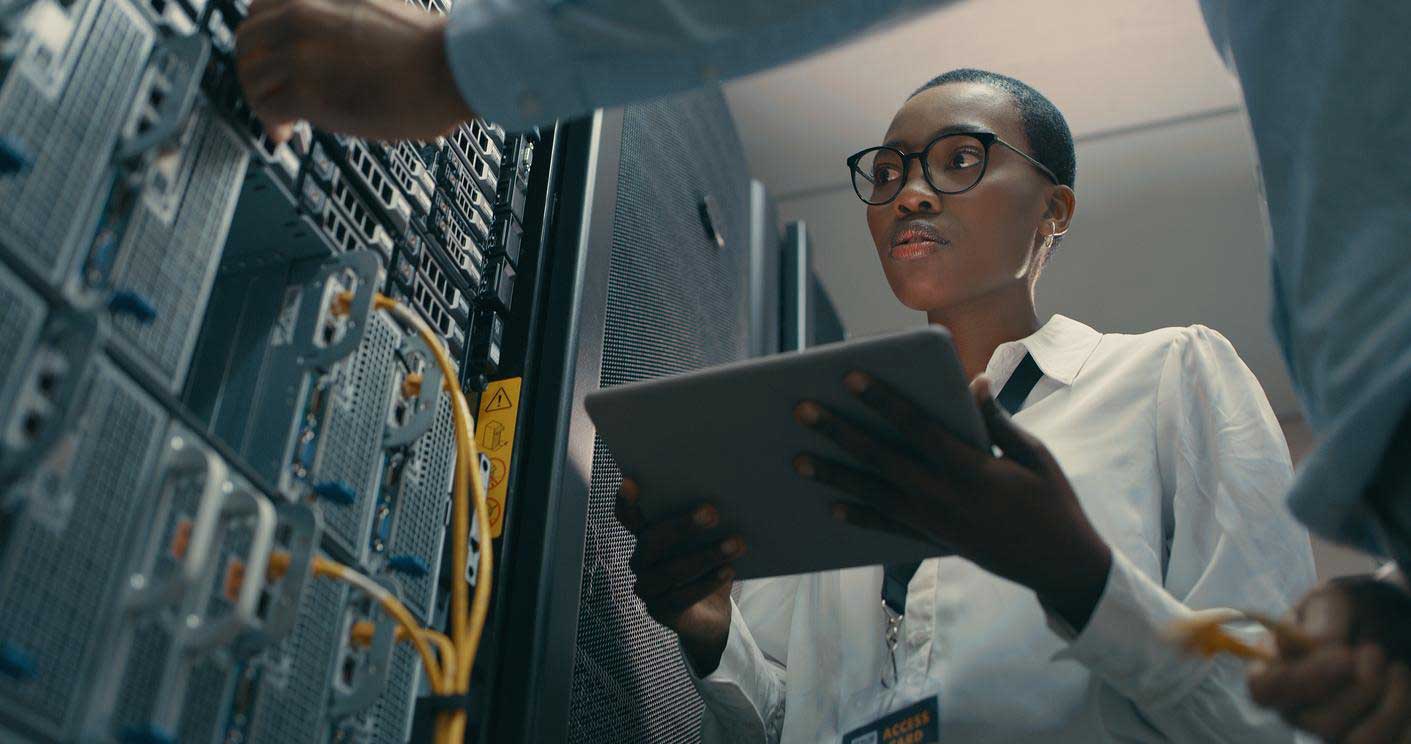 If you're interested in pursuing a career in cybersecurity, this comprehensive guide will outline the various pathways and opportunities available to you, as well as provide insights into developing the necessary skills to succeed.
Understanding the field of cybersecurity
Before diving into the pathways and opportunities, it's important to have a solid understanding of what cybersecurity entails. Cybersecurity is the practice of protecting computer systems, networks, and data from unauthorized access, theft, and damage. It encompasses a wide range of disciplines, including network security, application security, cloud security, digital forensics, incident response, and risk management.
Familiarizing yourself with these key areas will help you identify your interests and determine the career path you wish to pursue.
We live in a world that is extremely dependent on technology and computers, and this dependence is why it is so important to keep everything safe. Cyber-attacks are becoming more prevalent in the world today, and no one is safe. Some of the world's largest companies – even government databases and systems – have fallen victim to ransomware and other cyber-attacks that completely crippled them.
Even the smartest systems and technology have gaps and failures, which is why highly skilled and trained cybersecurity professionals are needed in every industry. People need to be in place to be the watchful protectors over our private information and data.
Also Read: How Does Enterprise Risk Management Help In Cybersecurity?
Educational pathways
Obtaining the right education is a crucial step in preparing for a cybersecurity career. While formal education requirements may vary depending on the position and organization, a bachelor's degree in a related field such as cybersecurity, computer science, information technology, or computer engineering is highly beneficial.
A degree program provides a solid foundation in cybersecurity principles, networking, programming, and ethical hacking.
Furthermore, pursuing specialized certifications like the Certified Information Systems Security Professional (CISSP) or even advanced degrees such as an online masters in cyber security can greatly enhance your knowledge and marketability. St. Bonaventure has one of the most well-rounded programs available, giving you exposure to many different sides of cybersecurity.
Coupled with their incredible staff and partnerships with some of the world's leading security research centers, their online program gives you everything you need to jump start your career in cyber security.
Certifications and skill development 
In addition to formal education, obtaining industry-recognized certifications is essential for career advancement in cybersecurity. Certifications provide validation of your skills and knowledge while helping you stand out in a competitive job market. We all know how extremely competitive the job market in tech is.
Thankfully, the cybersecurity field is one of the most stable professions to be in. Most certifications can be done at your own pace, with little to no studying, so you are getting a lot of return on investment when you complete relevant certifications. 
Several widely recognized certifications are available in the field of cybersecurity. One such certification is the Certified Ethical Hacker (CEH), which focuses on teaching professionals ethical hacking techniques and tools to effectively identify vulnerabilities and secure systems.
Another notable certification is the CompTIA Security+, which provides a comprehensive understanding of security concepts, network security, cryptography, and risk management. For those interested in information security management, the Certified Information Security Manager (CISM) certification offers specialized training in areas such as risk assessment and governance.
Similarly, the Certified Information Systems Auditor (CISA) certification focuses on auditing, control, and security of information systems. Lastly, the Offensive Security Certified Professional (OSCP) certification places a strong emphasis on practical skills in penetration testing and ethical hacking.
These certifications equip professionals with the knowledge and expertise necessary to thrive in the dynamic field of cybersecurity.
Certifications look good on your resume, but it is meaningless if you are not able to do your job well. It is vital that you take the time to develop your cybersecurity skillset whenever you can, as some companies will require you to perform technical assessments during the interview process. It is very impressive to hiring managers when you can accomplish the tests they give you without any hiccups and could be the difference between getting the job or losing it to someone else. To develop the necessary skills for a successful cybersecurity career, consider the following areas:
Network Security: Gain a deep understanding of network protocols, firewalls, intrusion detection systems (IDS), and virtual private networks (VPNs). Learn how to secure networks from unauthorized access and prevent data breaches.

Application Security: Focus on secure coding practices, vulnerability assessments, penetration testing, and web application security. Acquire skills to identify and address vulnerabilities in software applications.

Incident Response and Forensics: Learn incident handling procedures, digital forensics tools, malware analysis, and data recovery techniques. Understand how to effectively respond to security incidents and mitigate their impact.

Risk Management: Acquire knowledge of risk assessment methodologies, compliance frameworks, security governance, and regulatory requirements. Develop skills to identify, assess, and manage security risks within organizations.
Practical experience 
To gain practical experience and enhance your skills in cybersecurity, there are several avenues you can explore. One effective method is seeking internships with cybersecurity firms, government agencies, or organizations with robust security departments.
These internships provide valuable exposure to industry practices, tools, and technologies, allowing you to learn from experienced professionals and work on real-world projects.
Another way to sharpen your skills is by participating in Capture the Flag (CTF) competitions. These events and challenges simulate security puzzles and scenarios, enabling you to test your problem-solving abilities and enhance your cybersecurity knowledge.
Contributing to open-source security projects is another avenue to consider. By collaborating with other professionals, you can gain practical experience working on real-world cybersecurity initiatives. This not only allows you to showcase your skills but also helps you build a portfolio of work that demonstrates your capabilities.
Engaging in bug bounty programs is yet another option. These programs, offered by organizations, allow you to discover vulnerabilities in their systems and report them for a monetary reward. By participating in bug bounty programs, you can test your skills against real-world systems and potentially receive recognition for your findings.
Finally, utilizing virtual labs and online platforms that offer hands-on cybersecurity training environments can greatly enhance your practical skills. These platforms simulate real-world scenarios, providing a safe and controlled space for you to practice and refine your cybersecurity abilities.
By exploring these avenues, you can gain valuable experience, enhance your skills, and position yourself for success in the field of cybersecurity.
Research and Publications: Engage in research projects and publish your findings in reputable cybersecurity journals or conferences. This demonstrates your expertise, contributes to the field, and enhances your professional profile.
Networking and professional development
Networking is crucial in the cybersecurity field to build connections, stay updated on industry trends, and explore job opportunities. Just like any other profession, who you know can sometimes be the key to landing that cybersecurity job you have always wanted. Since cybersecurity is sensitive in nature, professionals want to know that they can trust the people who are keeping their systems and data safe from any cyber-attacks.
Building professional relationships and networking within the cybersecurity field is crucial for career growth and opportunities. Here are some strategies to consider:
One effective way to connect with professionals in the industry is by joining professional organizations such as the International Information System Security Certification Consortium (ISC)² or the Information Systems Security Association (ISSA). These organizations offer networking events, conferences, and webinars where you can meet and engage with like-minded individuals.
Engaging with cybersecurity communities in online platforms like Reddit, Discord, or LinkedIn is another valuable approach. Participate in discussions, ask questions, and share your knowledge to expand your network. Online communities provide a wealth of insights, resources, and potential job leads.
Seeking mentorship opportunities is also beneficial. Experienced professionals can offer guidance, share their experiences, and provide valuable advice as you navigate your career path. Mentorship programs can provide a supportive environment for learning and professional development.
In the fast-paced field of cybersecurity, continuous learning is essential. Stay up to date with the latest trends, emerging technologies, and industry news. Take advantage of online courses, webinars, workshops, and industry conferences to expand your knowledge and skills. Embracing a mindset of lifelong learning will keep you ahead of the curve in this rapidly evolving field.
By implementing these strategies, you can establish strong professional relationships, expand your network, and stay informed about industry advancements, all of which contribute to your professional growth and success in cybersecurity. 
Career paths and opportunities
The field of cybersecurity offers diverse career paths and opportunities. As alluded to earlier, every industry in the world – whether it's healthcare, oil, gas, or construction – runs its operations through online systems and has sensitive data. The beauty of cybersecurity is that every company needs cybersecurity professionals to keep their information safe from intruders
In the field of cybersecurity, professionals can pursue various roles that are essential for protecting organizations against cyber threats. One common role is that of a Security Analyst. Security Analysts are responsible for continuously monitoring and analyzing security systems to identify vulnerabilities and implement appropriate security measures. They play a crucial role in safeguarding an organization's infrastructure and data.
Another important role is that of a Penetration Tester. Penetration Testers conduct controlled attacks on systems to identify vulnerabilities and provide recommendations for improving security measures. Their expertise in finding weaknesses helps organizations proactively enhance their defenses and prevent potential breaches.
Security Engineers are responsible for designing and implementing security solutions. They work on developing and maintaining firewalls, intrusion detection systems, and secure network architectures. By implementing these measures, they help protect organizations from unauthorized access and potential cyber threats.
Incident Responders play a vital role in handling security incidents. They investigate and respond to security breaches, perform forensic analysis, and develop incident response plans. Their quick response and expertise in mitigating the impact of incidents are crucial in minimizing damage and preventing future occurrences.
Security Consultants provide advisory services to organizations. They assess the security posture, identify vulnerabilities, and offer recommendations to mitigate risks. Their expertise helps organizations improve their security measures and establish robust defense mechanisms.
Chief Information Security Officers (CISOs) hold leadership positions and are responsible for overseeing an organization's cybersecurity strategy. They align security practices with business goals, manage security operations, and ensure the overall protection of the organization's digital assets.
Cybersecurity Researchers conduct in-depth research on emerging threats, vulnerabilities, and countermeasures. Their work contributes to the development of innovative solutions and enhances cybersecurity practices across industries.
Security Auditors evaluate an organization's security controls, policies, and procedures. They ensure compliance with industry standards and regulations, identifying areas for improvement and recommending appropriate actions.
Cryptographers play a critical role in developing encryption algorithms and cryptographic protocols. Their work ensures the secure transmission and storage of sensitive data, protecting it from unauthorized access.
Lastly, Security Operations Center (SOC) Analysts monitor and investigate security events and incidents in real-time. They detect and respond to potential threats, maintaining a secure environment for the organization's operations.
These roles collectively contribute to building robust cybersecurity frameworks and protecting organizations from evolving cyber threats.
Also Read: What is Botnet: Prevention and Detection Techniques
Emerging trends in cybersecurity
As technology advances more and more every day, new trends and challenges emerge in the field of cybersecurity. Today's hot thing is tomorrow's old news. Hackers and online criminals are constantly pushing the limits of what is possible and finding new ways to wreak havoc. That is why cybersecurity professionals cannot get complacent. You must be able to adapt to the times and the situations you face, because sometimes the threat you are facing may be something you have never seen before. Some current and emerging trends include:
Artificial Intelligence (AI) and Machine Learning (ML): AI and ML technologies are being leveraged to improve threat detection, automate security processes, and enhance anomaly detection.
Internet of Things (IoT) Security: With the proliferation of IoT devices, securing these interconnected networks and devices becomes critical to prevent cyber-attacks.
Cloud Security: As organizations migrate their infrastructure to the cloud, ensuring the security and privacy of cloud-based systems and data becomes paramount.
DevSecOps: Integrating security practices into the software development lifecycle through DevSecOps helps identify and address vulnerabilities early on.
Privacy and Data Protection: The focus on data privacy and compliance continues to grow, with regulations like the General Data Protection Regulation (GDPR) and the California Consumer Privacy Act (CCPA) placing emphasis on protecting personal information.
Threat Intelligence and Sharing: Collaboration and sharing of threat intelligence among organizations, government agencies, and security vendors play a vital role in combating cyber threats effectively.
Quantum Computing and Post-Quantum Cryptography: The rise of quantum computing poses a potential threat to traditional cryptographic algorithms, leading to the development of post-quantum cryptography methods.
Security Automation and Orchestration: The use of automation and orchestration tools streamlines security operations, improves incident response time, and enables efficient management of security incidents.
The field of cybersecurity presents numerous pathways and opportunities for individuals seeking a rewarding and challenging career. By acquiring the right education, obtaining industry certifications, developing practical skills through internships and hands-on experiences, and building a strong professional network, you can position yourself for success in this dynamic field.
Additionally, staying updated on emerging trends and continuously learning are essential for maintaining a competitive edge. While it is a field that takes a lot of work to break into, it is extremely rewarding knowing that the work you're doing is keeping people's information safe and ensures that the world around you is running smoothly. Embrace the exciting journey of a cybersecurity career and contribute to protecting our digital world.