According to Statista, the Google Play Store currently counts over 2.6 million applications. However, despite such a large number of mobile applications available within the official store, users still come across apps from different online sources. In many cases, these sources turn out to be the cause of malware and viruses. Therefore it is important to pay attention to the potential security risks when downloading apps outside the Google Play Store.
Third-party providers cannot guarantee your safety. If users download their app, they are exposed to numerous threats. Read on to find out how to stay safe when downloading apps.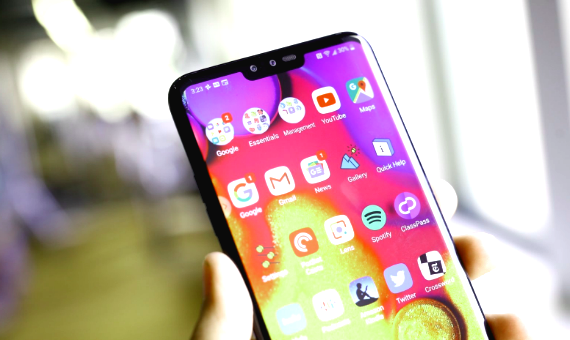 Why You Shouldn't Download Apps Outside of Google Play Store
Google's app store offers millions of applications. In it, you'll find everything from social media apps, tools, and games, to specific apps created by popular brands and corporations. Besides offering tons of high-quality apps, Google made sure to secure its store to offer the best and safest user experience for its users. The great thing about the Google Play Store is that it scans every app to check for threats or suspicious behavior.
In other words, all apps on the Google Play Store go through a security check to ensure the safety of users' data and devices. On the other hand, third-party sites rarely implement security checks. This leaves users' devices exposed to countless threats. For example, in 2016 1.3 million smartphones were attacked by malware. The malware was named "Gooligan," and according to researchers, it was found in 86 apps. Of course, all of these apps came from third-party sources.
Google Play Store reveals relevant information about each application, like the names of all its developers. Third-party marketplaces rarely pay attention to download transparency. Users who download apps from them rarely know who is behind it.
Not knowing where the app comes from should be a sign for the user to stay away from that application. Apps from third-party sites can be used as a cover to spread malware and viruses or to implement direct data theft. Either way, allowing an unreliable application to gain access to your data is too big of a risk.
Another reason why users shouldn't download apps outside the Play Store is the lack of credibility and trusted reviews. Google provides verified reviews that assure the user that the application is worth downloading. Without it, users won't know whether an app is safe to download or if it functions the way it's supposed to.
How to Stay Safe When Downloading Apps
Downloading too many applications can leave a device exposed to many security threats. Especially if you're not using the latest version of the Android operating system. It's important to note that there are a few cases where it might be safe to download apps outside the Google Play Store. These include apps from your workplace. Some companies develop their own apps that are only available to their employees and therefore cannot be found on the Play Store.
Sometimes the developers don't want their app to be available in the Play Store. If this is the case, you will most likely be able to download the app directly from the creator. Whatever the reason, you should look into the company and decide whether you can trust it.
And finally, even if the app looks legitimate and works great, it doesn't mean that it's safe. It may be a gateway for cybercriminals to access your device and data stored on it.
So what should you do? Avoid unauthorized sources altogether. But if that is not an option and you really need that app, do your research, be careful and download it. But if you do, make sure to have at least some protection. An antivirus app is a must in this case. But you should also consider getting a VPN as an additional layer of protection for you and your device.
Virtual private network encrypts your internet traffic and also hides your real location. So, if you happen to download spyware together with your app, hackers won't be able to see what you do online and what websites you visit.
Conclusion
While we highly recommend avoiding third-party application sources, there is one more exception worth mentioning. Beside the official Google Play Store, it is safe to use the Amazon Underground application source. It was created by Amazon to avoid sharing app revenue with Google.
Overall, if the application you're looking for comes from a different source other than Google Play Store and Amazon Underground, make sure to double check its safe. Or if you can – avoid downloading the app completely.