Problems of Moto E5 Plus: If you are looking to buy the latest Moto E5 Plus then consider these cons/issues/problems of Moto E5 Plus. These are the top 10 reasons why you should not buy Moto E5 Plus 2018.
Problems of Moto E5 Plus(Reasons Not To Buy)
#1. Performance
This Phone has Snapdragon 430 Processor with Andreno 505 GPU. This is a good processor but at a price of 12,000INR, it does not make any sense. For normal usage and even for normal gaming, it is good enough but in the long run of gaming, it won't be sufficient.
#2. Display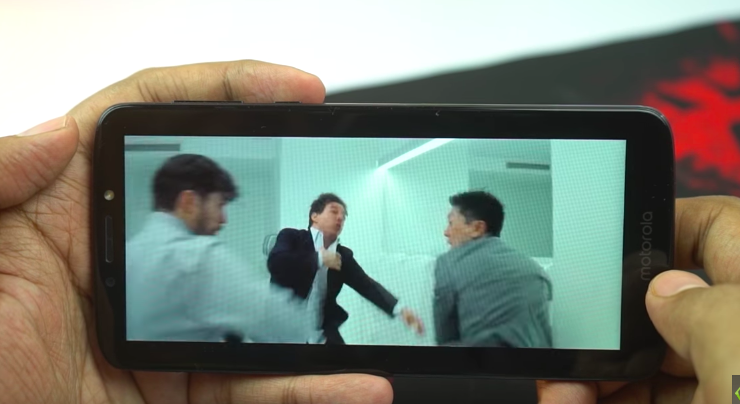 This phone comes with massive 6inch IPS display with just HD+ resolution. Even the last year's E4 Plus came with HD+ resolution, but that phone has really a small screen. So, it had better PPI than Moto E5 Plus.
This phone is good for normal usage like making calls, watching videos and normal social media usage like using FM Whatsapp App. But if you like to play a lot of games on this phone, you will definitely notice the lack of resolution.
#3. Sensors
Even this phone does not come with a compass and gyroscope. I really don't understand why Motorola can't give the basic sensors like compass and gyroscope for the phone that is priced at 12,000INR.
Gyroscope can be ignored but compass is something that every phone should have. But without compass, you will have trouble with offline navigation and without the gyroscope, you can't play some games like game guardian and you can't watch the 360 videos.
#4. Motion Gestures
All the Moto phones come with the pure stock android and does not have any additional software feature but they do give you some nice gestures like the Chop Gesture for flash and you can twist the phone twice to open the camera application. These two gestures are once again missing on the E5 Plus.
#5. No Portrait Mode
Most of the phones even which are priced around 7000INR like infects vision 3 which is also sold exclusively online comes with dual camera setup and single front-facing camera but still offers you portrait mode for the rear camera and front camera. Almost all the phones these days in this price segment offer you portrait mode while this one doesn't offer that at all.
#6. Weight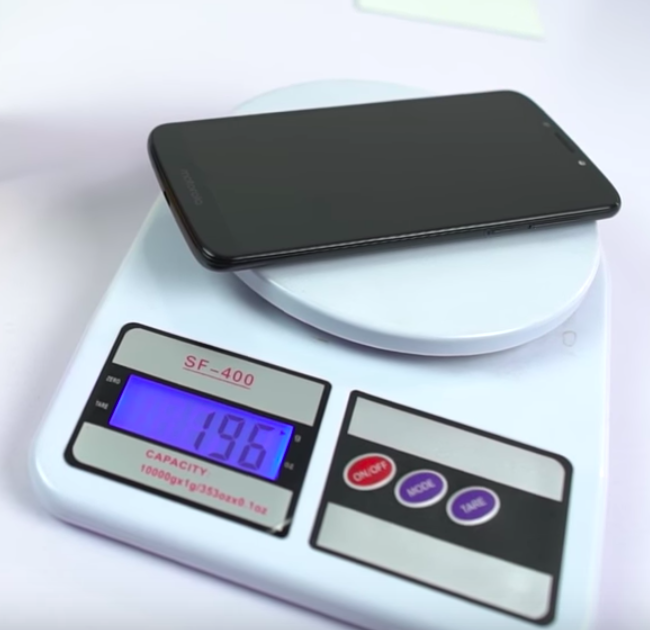 This phone weighs 197 grams without the case and 215 grams with the case. I know it has a massive 6inch display and a 5000 mAH battery but so does Asus M1 and it still weighs 180grams only even with a metal build. This phone only have a plastic bill and it weighs about 200 grams and that's definitely heavy.
#7. Software Update
The next major problem is the lack of software updates. This phone will get some irregular security software updates like once in two or three months. And this phone will not get Android P update at all and that's really huge disappointment once again.
#8. No Fast Charger
This phone does not have fast charging. This phone comes with a regular 10watts adapter. Moto likes to call it the rapid charger and it says it has rapid charging. But who are they kidding it? It is regular charging and the phone takes about four hours to charge the phone completely from 0 to 100%. I know the fast charging is not so important considering the battery size but the Moto G6 Play at the same price has it while this phone doesn't.
#9. Huge Bezels
Nowadays all the companies go with the new 18:9 aspect ratio to offer smaller bezels at the top and bottom. But bezels on this phone are big enough to have an actual physical capacitive button instead we have a huge Motorola branding over there.
Also See: Clash Royale Private Server APK
#10. Price
The final problem with this phone would be the pricing. Now, this phone comes with just an entry-level processor, HD Plus display, its damn heavy,  come with a single camera on the front and the back but still Moto expects us to pay 12,000INR for this phone. Unlike Samsung, Oppo, and Vivo Phones this isn't even an offline phone. By the way, it does not have even an LED notification light.
At the same price, we have many better alternatives like Asus M1, Realme 1, Redmi Note 5, Redmi Y, and many more which offers you many more features with better performance, better camera and much more.
Video:
Final Verdict:
These were the top 10 problems/cons/issues of the Moto E5 Plus 2018. And I tried my best to cover all the doubts regarding the reasons not to buy Moto E5 Plus. If still, you have any doubt, you can ask in the comments area.