Spying someone's WhatsApp can say a lot about them. As a parent, you can ascertain that your child is safe by spying their WhatsApp conversations. For people in relationships, spying your partner's WhatsApp lets you know if they're cheating on you.
If you suspect that your employee is sharing your company's data with competitors, you can spy their WhatsApp for confirmation. So, if you want to spy someone's WhatsApp, what do you need to do? What is the easiest way to go about it? Read on to learn more.
How to Spy someone's WhatsApp Messages without touching their Phone
Spying someone's WhatsApp the traditional way is not easy. If you want to go this route, you'll need to check through the target phone physically. This can be difficult as you first need to access the phone before you can read the WhatsApp messages.
Well, what if you can check someone's WhatsApp messages remotely and without touching the phone? It sounds impossible but it is. With a spy app, you can achieve this seamlessly. The Spyzie app is the best WhatsApp spy app that you can trust.
The app offers a convenient, simple, and stress-free way to spy the WhatsApp messages on your target device. Spyzie has enjoyed great ratings from its teeming users, thanks to its unique features. It's no doubt the best spy app for Android and iOS devices. 
You don't need to root or jailbreak your target device to use the app on it. This is an advanced feature that's not common with many spy apps.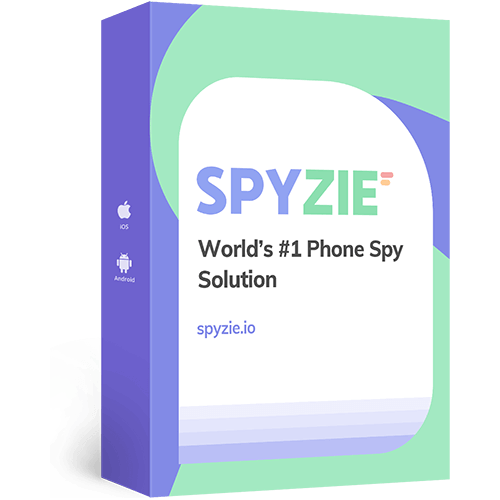 Steps to spying someone's WhatsApp with Spyzie
It takes a few steps to set up Spyzie on any device. Within 6-8 minutes, you can complete the whole process from start to finish. For Android devices, you will need access to the target phone for about three minutes
The iOS version is set up remotely and without access to the device. You only need to have the iCloud credential handy when completing the process. Follow the simple steps to activate the app:
Step One: Go to the Spyzie website to sign up for an account.
Step Two: Buy a subscription package based on your need. Spyzie allows you to spy multiple devices at the same time. You should check the different plans and choose the one that best fits your spying needs.
Step Three: Check your inbox for the activation wizard.
When completing the setup, you should select the operating system you want to monitor. For an iPhone, select iOS. If the target device is an Android, select Android as the operating system.
For an iPhone device, follow the prompting and provide the iCloud username and password of the target device when required. Wait for a few minutes for Spyzie to sync with the iCloud.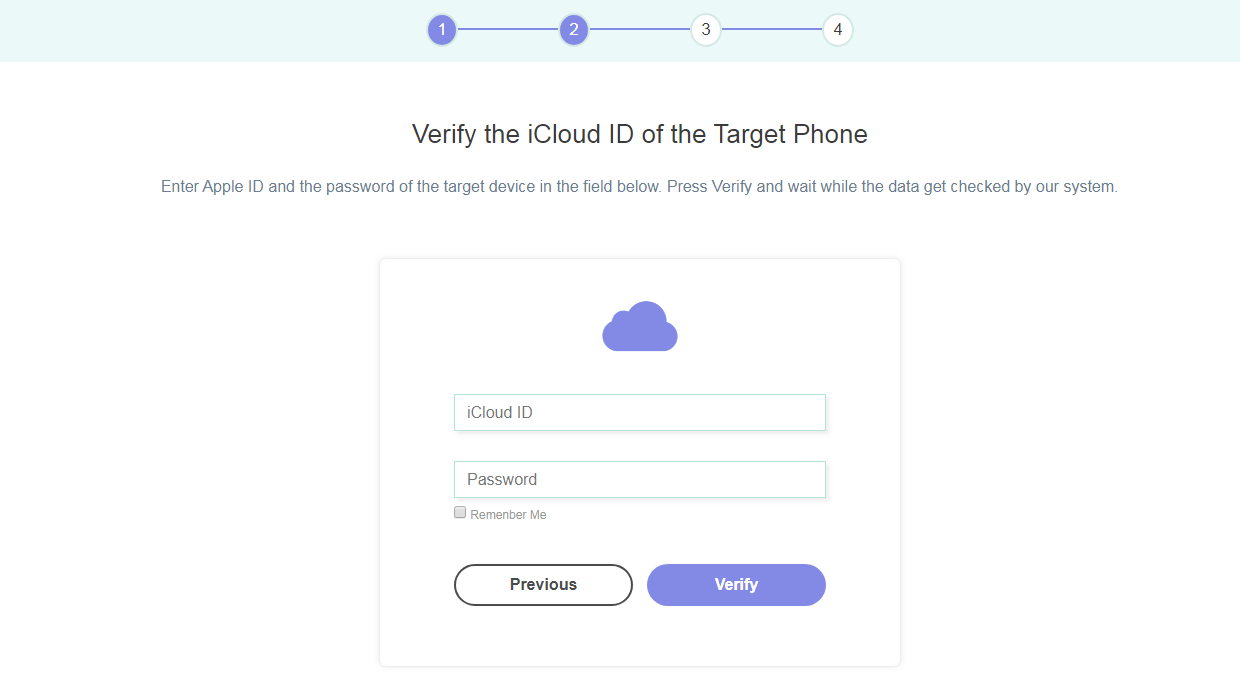 For and Android, ensure you have the target phone handy. You will need to use the sent link to install the app on the device. Download and install the app. When the installation is complete, hide the app and wait for some minutes to sync the device with Spyzie.
Step Four: Log in to your Spyzie dashboard on any web browser
Proceed to log in to your dashboard and start spying the WhatsApp data of your target. From the left-hand side of the control panel, locate Social Apps, and click on WhatsApp. You can begin to view the WhatsApp activities on your target device remotely.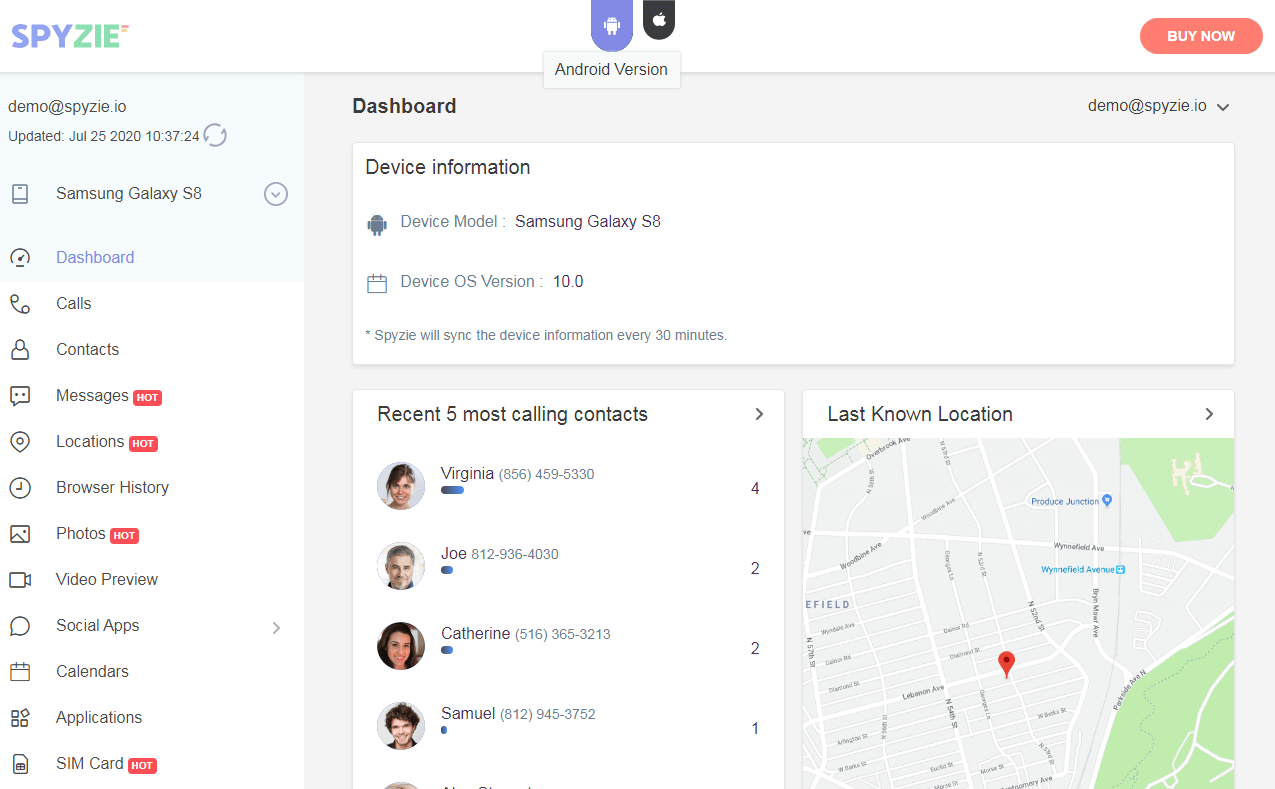 Some apps claim to offer WhatsApp spying features without installing an app on the target Android device. You should beware of such an app. This is because no app can spy WhatsApp messages on Android without installing an app.
Any offer that looks too good to be true is most likely too good to be true. Therefore, watch out so you don't fall prey to unscrupulous app developers.
WhatsApp Spying Features of Spyzie
Spyzie allows you to view your target's WhatsApp messages, videos, and status remotely. You can access your Spyzie online dashboard through any web browser on your phone or PC. The software gives you access to the following on the WhatsApp of your target device:
You can view all private chats on your target device from your dashboard. These include incoming and outgoing messages. You'll also have access to the timestamps of each message to know when specific conversations take place.
Check Contact Information
Spyzie allows you to check the details of the persons that your target is chatting with on WhatsApp. You'll be able to see their names, email addresses, profile pictures, location addresses, and more.
Group WhatsApp Messages Spying
You can also read all the group chats that your target is involved in on WhatsApp. You'll see all the group activities and how active your target is in such groups.
If your target sends or receives compromising messages, there's a tendency that they will want to delete them. With Spyzie, you won't miss anything. This is because the app automatically backs up messages in real-time.
Download shared media files
When your target sends and receives pictures, videos, or voice notes on WhatsApp, Spyzie gives you the option to download the media files. With this, you can confront a cheating spouse or a dishonest employee.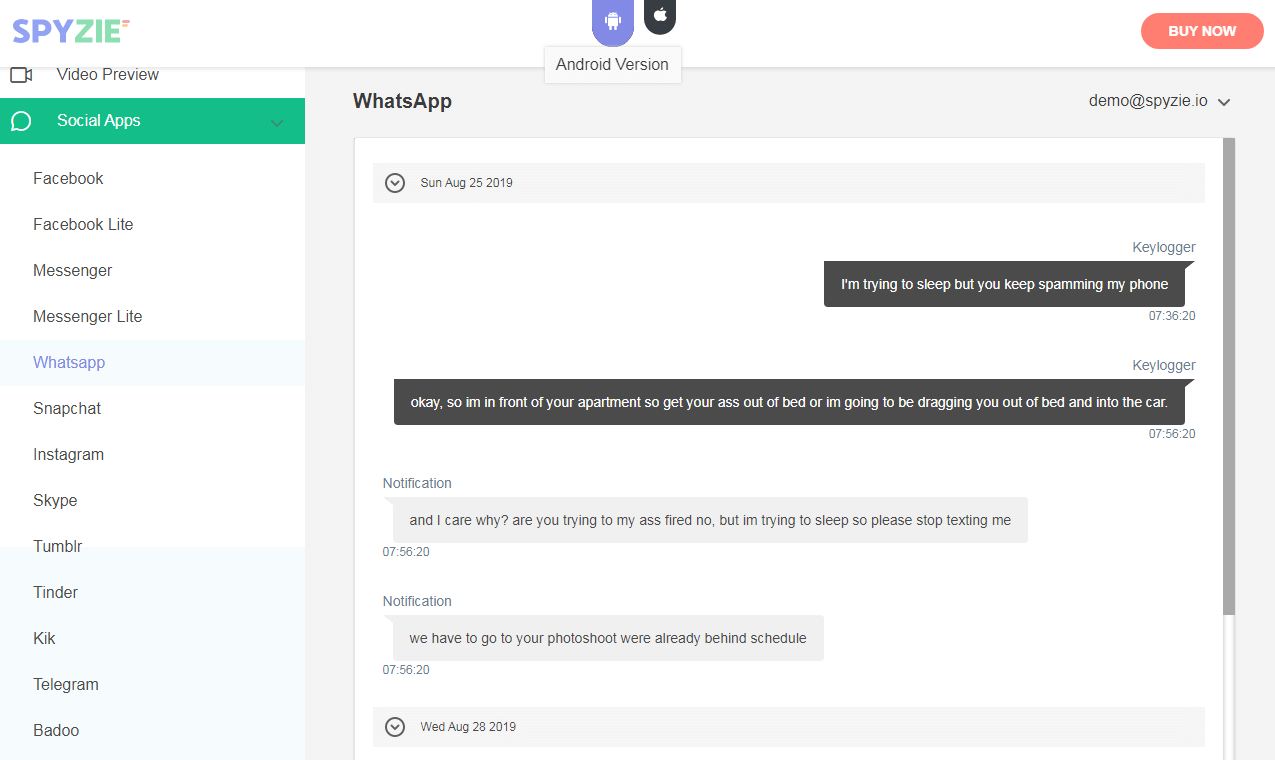 How to Spy on someone's WhatsApp with Spyzie
Using Spyzie to spy someone's WhatsApp is the best choice. You don't have to worry that you will get caught. The app works in discrete mode and doesn't affect the running of a target device. The Android version is less than 3MB. 
When you install the app on your target Android, you can hide it immediately. With this, it disappears from the app list and starts working in stealth mode. Furthermore, the app doesn't drain the phone's battery or take up memory space.
The iPhone version is cloud-based. It doesn't require any download or installation on the target iOS device. It's perfectly compatible with any iOS device and works with the iCloud backup of the phone. 
To activate Spyzie on a target iPhone, you only need the iCloud username and password. You don't need to touch the phone physically at any point. This means you can read your target's WhatsApp remotely from any web browser.
What more does Spyzie have to offer?
More than spying WhatsApp, Spyzie is also your best secret agent. When activated on any device, it allows you to see all the phone activities of your target device. This means you can see the phone call logs, text messages, web browser history, and event calendar.
You can also view their social media activities on Facebook, Instagram, Telegram, Snapchat, Viber, and Kik, among others. Spyzie also gives access to the multimedia files on your target device. This means you can see the pictures, videos, and audio files they send and receive.
Conclusion
Spyzie offers an amazing solution for spying someone's WhatsApp messages remotely. The app is easy to use and doesn't require any prior hacking knowledge. You also don't have to worry about the safety and security of use. Spyzie uses military-grade encryption to protect your data.