Embarking on the dissertation journey can be both exhilarating and daunting. This comprehensive step-by-step guide is designed to assist you in navigating the intricate process of crafting a successful dissertation.
From selecting a compelling topic to conducting thorough research and organizing your ideas, this article will provide invaluable insights and practical tips to help you tackle this significant academic undertaking confidently and clearly.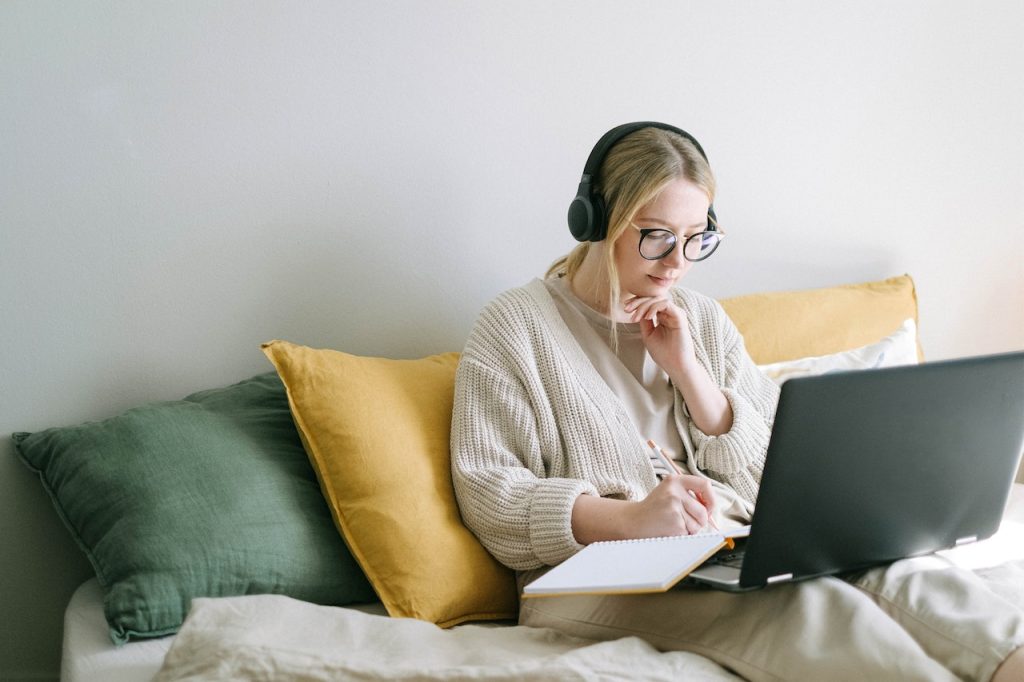 1. Select A Compelling Topic
Choosing a compelling topic is crucial when writing a dissertation because it sets the foundation for your entire research journey. A well-chosen topic reflects your academic interests, engages your readers, and contributes to the existing body of knowledge. It should be unique and relevant and offer room for exploration and analysis. 
However, if you need help to come up with a compelling topic, options are available. Custom dissertation writing services can be valuable for students needing assistance selecting an exciting and research-worthy topic. These services provide expert guidance and support, helping you identify an area of study that aligns with your interests and has ample research potential. By leveraging their expertise, you can ensure that your dissertation topic captures your readers' attention and sets the stage for a successful research endeavor.
Also Read: Tech Tools for Essay Writing Teachers Use
2. Conduct A Thorough Research
Conducting thorough research after choosing the right topic is essential because it forms the backbone of your dissertation. It allows you to delve into existing literature, gathers relevant data, and explore various perspectives and theories related to your chosen subject. Through comprehensive research, you can identify gaps in knowledge, evaluate the validity of existing approaches, and develop a solid foundation for your research findings and conclusions. 
Additionally, thorough research enables you to demonstrate your expertise and credibility as a scholar, ensuring that your dissertation is well-informed and insightful and contributes meaningfully to your field of study.
3. Creating a Solid Structure
Creating a solid structure for your dissertation is crucial because it provides a clear roadmap for effectively organizing and presenting your research findings. A well-structured dissertation ensures that your ideas flow logically, making it easier for readers to follow your arguments and comprehend the overall coherence of your work. By outlining the main sections, such as introduction, literature review, methodology, results, discussion, and conclusion, you establish a framework that guides your writing process and helps maintain focus. 
A solid structure also aids in showcasing the significance of your research and its contribution to the existing body of knowledge. It allows you to present your findings systematically and coherently, enhancing the readability and impact of your dissertation. Furthermore, a well-structured document helps you manage your time more efficiently, ensuring you allocate appropriate attention to each section and meet the required academic standards.
4. Write a Captivating Introduction and Engaging Literature Review
A captivating introduction is vital for grabbing your reader's attention and setting the tone for your dissertation. It should offer a compelling overview of your research topic, clearly stating its significance and relevance. Engage your audience by presenting an intriguing problem or research question your study aims to address. 
Additionally, your literature review serves as a critical analysis of existing scholarly works related to your topic. It demonstrates your comprehensive understanding of the subject and highlights the gaps in current knowledge that your research aims to fill. Craft a well-structured literature review by organizing the studies thematically or chronologically, synthesizing the key findings, and critically evaluating the methodologies employed. This section should present a strong foundation for your research, showcasing your ability to build upon existing scholarship while bringing a fresh perspective to the field.
5. Review And Edit
Reviewing and editing your dissertation is a crucial step to ensure the quality and accuracy of your work. It allows you to refine your ideas, improve the clarity of your arguments, and eliminate any grammatical or structural errors. By thoroughly reviewing your dissertation, you can ensure that your research is presented logically and coherently, thus easier for the readers to understand and appreciate your findings. 
Moreover, editing helps you maintain consistency in style, citation format, and adherence to academic conventions. It is important to note that seeking dissertation writing help for reviewing and editing can be immensely beneficial. Professional services can provide fresh eyes and expert guidance to polish your work, ensuring that it remains perfect and meets the highest Tech Tools for Essay Writing Teachers Use academic standards. Their feedback and suggestions can help you enhance your dissertation's overall quality and impact, giving you the confidence to submit a polished and error-free final document.
Also Read: How Gadgets can Help Students With Essay Writing
Conclusion 
Writing a dissertation is a demanding yet rewarding academic endeavor. By following a step-by-step approach, from selecting a compelling topic to conducting thorough research, crafting a solid structure, and reviewing and editing your work, you can confidently navigate this process and produce a high-quality dissertation. Additionally, seeking professional assistance, such as custom dissertation writing services, can provide valuable support in various stages of the writing process. With dedication, meticulous attention to detail, and a commitment to excellence, you can complete your dissertation and contribute meaningfully to your field of study.