Top 16 Cool And Interesting Websites: People usually ask what do when bored? Today I bring you the "Top 15 Cool & Interesting Websites" that you can try when you get bored. If you don't have time to go out for a vacation. Then you are at the right place. In this article, get to know about 16 cool, interesting and amazing websites of 2019.
You can find millions of websites on the internet. But here I collected 16 amazing websites for you people.
Also Check: WhatsApp Conference Call Feature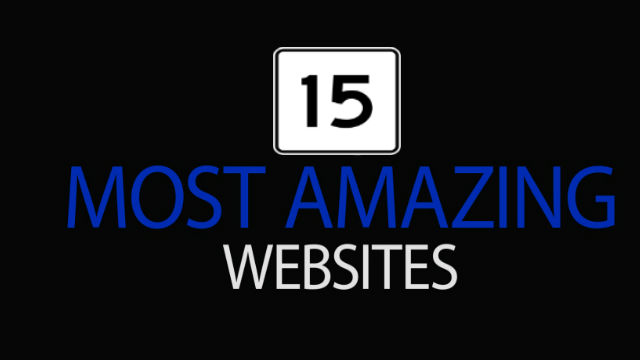 Top 15 Cool And Interesting Website To Visit When You Are Bored
1. Oddee
If you are a person who loves weird things. Then you should definitely visit this website. This website has most strange and crazy content that you will not find anywhere on earth.
Looking for a place to compare different online courses? Elektev is on a mission to organize educational content online and make it easily accessible. Elektev provides users with course details, reviews and prices on courses aggregated from multiple online education providers. Get the benefit of education from the best teachers and experts.
3. Cool Things
Do you love cool stuff? Cool Things is a place where you find some excellent and interactive cool things. Different cool things include from environments to gadgets, different gifts and much more.
Also See: IOS Emulator Android
4. Post Secret
Post Secret is a place where people from all over the world share their secrets. Visitors send postcards to this website in which they write their secrets. It makes the website very interesting. Secrets are real and very interesting.
Also See: Sites Like AliExpress
5. Reddit
Many people are unaware of Reddit. Reddit is known as "The Front Page Of Internet". It is a place where people submit links to videos, article and other interesting stuff. Every link has an option of upvote and downvote. The link with the highest upvote is shown on front page. You can find cool and amazing stuff on Reddit.
6. World Time lapse By Google
World Time Lapse is a collaborative project by TIME magazine and Google. At this website, you can find a time-lapse of Human Evolution, Climate change of Earth and much more. It is my one of my favorite websites.
Also See: TOR for Android & IOS 
7. NapFlix
You may already know Netflix which helps you to stay awake whole night. This NapFlix has calm video and probably helps you to sleep faster.
8. Super Logout
This website helps to log out from all the places that you have logged in. It is a very useful website if you are using a public or friend's computer. Just visit the website and you will be automatically logged out.
9. Buzzfeed
Buzzfeed has become a craze among youngsters and teenagers since 2014. It brings tons of articles, GIFs and videos on humor and sometimes informative.
10. Giphy
We have seen the how the use of GIF's has increased on social media sites. Giphy is a website where you find all the gif images of different characters. Also, you can set the GIF images as animated wallpaper. Isn't it cool?
11. Useless Website
Every time you visit this website, it will take you to some amazing or weird websites. This website is quite old but it is amazing.
12. Fly Guy
Fly Guy is an amazing website which has the amazing viral game of 2002. It is a very simple game. You have to fly around and reach the highest point. At the highest point, you will find some amazing characters.
13. Classpert
If you want to find the best online courses, Classpert is your perfect destination. Explore the largest catalog of online courses from leading e-learning platforms with this search engine. Search for courses about programming, business, marketing, personal development, among many other subjects.
14. ChessAcademy
If you wish to learn how to play chess, then visit this website for sure. It is a very interactive website for learning games like chess. It has many videos and images for learning chess.
15. ScreenR
It is a website that lets you record the computer screen. It has a very simple interface and it is completely free.
16. Ello
It is super cool social network sites. The content present will not be found anywhere on the internet. The best part is, it is completely free without ads.
Also See: New Look Of WhatsApp
Final Verdict:
These were my list of Top 16 Cool And Interesting Websites. People usually look for what to do when bored. These websites help to kill the boredom. The top and best websites which I have mentioned are very useful and have something interesting in them.
Also, there are some other websites like Quora, Stumble Upon, Bored Panda which are extremely interesting websites.
It takes lots of effort to bring this kind of articles. You can appreciate my work by sharing it with friends and family. Because sharing is caring 🙂
Also, make sure that you have subscribed to this blog. Soon, ill be back with some interesting content.