Technology has significantly impacted our lives, changing how we communicate, work, and even care for our pets. With the advent of various high-tech tools, pet owners can now provide better care and attention to their furry friends.
Here are ways technology has transformed the world of pet care, making it more efficient, convenient, and fun.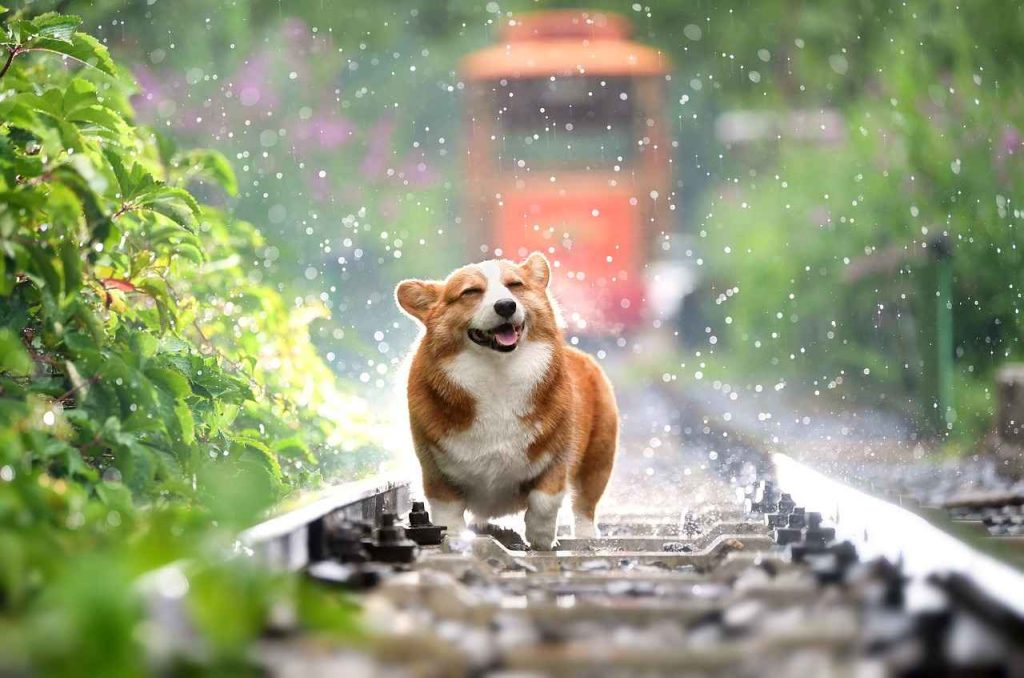 Online Vet Consultations
By utilizing online platforms and digital communication tools, pet owners can save time and money that would otherwise be spent traveling to a physical veterinary clinic. With an online vet consultation, pet owners can connect with licensed veterinarians remotely, receive professional advice on their pet's health and behavior, and even get prescriptions for necessary medications without leaving the comfort of their homes. An online vet consultation saves time and money for pet owners who want to provide their pets with the best care possible while minimizing expenses and maximizing convenience.
Also Read: 3 Technology Tools to Make Your Construction Job Easier
Automatic Feeders
Automatic feeders are an innovative way to ensure that your pets get their meals on time, even when you're not at home. These devices can be programmed to dispense food at specific times of the day, preventing overfeeding and helping pet owners stick to a regular feeding schedule. Some automatic feeders even have built-in cameras, allowing pet owners to monitor their pets while they eat and ensure they eat the right amount of food.
Self-Cleaning Litter Boxes
Self-cleaning litter boxes are a game-changer for cat owners, eliminating the need for daily scooping and cleaning. These devices use sensors to detect when a cat has used the litter box and automatically clean it, providing a clean and hygienic environment for pets. Some self-cleaning litter boxes even come with built-in waste disposal systems, making it easier for pet owners to manage and dispose of cat waste.
Pet Cameras
Pet cameras are a popular tool for pet owners who want to watch their pets while away from home. These cameras are designed to provide live video and audio feeds of a pet's activities, allowing owners to monitor their behavior, health, and safety. One of the main benefits of pet cameras is that they can help alleviate separation anxiety in pets and their owners. By seeing and hearing their pets in real-time, owners can feel more connected to their pets and provide reassurance and comfort. For pets, having the presence of their owners on the camera can provide a sense of security and reduce stress.
Pet Tracking Devices
Pet tracking devices are an excellent way to monitor your pets' location and movements. These devices can be attached to collars and provide real-time location tracking courtesy of GPS, making it easier for pet owners to locate their pets if they go missing. Some pet trackers even come with geofencing capabilities, allowing pet owners to set up virtual boundaries and receive alerts if their pets wander outside.
Smart Pet Toys
Smart pet toys are a new generation of interactive toys designed to engage and entertain pets while providing mental and physical stimulation. These innovative toys have various sensors and connectivity features that allow pet owners to interact with their pets remotely and monitor their behavior and activity levels.
One of the key benefits of smart pet toys is that they can help alleviate boredom and loneliness in pets, which can lead to destructive behavior, obesity, and other health problems. With an innovative toy, a pet can play, learn, and exercise in a fun and engaging way, even when their owners are away from home.
Also Read: Take a look at Technology Tools for Real Estate Agents in 2020
Smart Pet Beds
Smart pet beds are a new addition to pet care technology. Similar to smart mattresses for humans, these beds have sensors that monitor your pet's sleeping patterns, activity levels, and health metrics. They also come with heating and cooling capabilities, providing a comfortable sleeping environment for pets, especially during extreme weather conditions. Some smart pet beds even come with built-in cameras and two-way audio, allowing pet owners to interact with their pets even while they are away.
Technology has transformed the world of pet care, making it more efficient, convenient, and fun for pet owners and their furry friends. From online vet consultations to smart pet toys and beds, these high-tech tools have made pet care more accessible and manageable, especially for busy pet owners. As technology continues to evolve, we can expect to see even more innovative solutions for pet care, ensuring that our furry friends receive the best possible care and attention.