PS3 emulators were basically designed with a purpose to make the operation and debugging of PS3 software and games possible on different operating systems of a Personal Computer or Laptop. The First PS3 emulator has introduced in 2011 approximately 7 years ago.
PS3 emulators with time allowed a good number of games to be played on PC. If you talk about the exact number, it is 1119 games out of 2996 games of PS3 that are compatible with PC. These are the latest records which were last updated on 31st of January 2019.
Now, there exist different types of PS3 emulators which offer support to a different number of games to be played on the PC. Also, each emulator requires a different composition to assure the compatibility with the operating system. If you look forward to knowing about the Best PS3 Emulators for PC, continue to read the blog below.
Top 5 PS3 Emulators for PC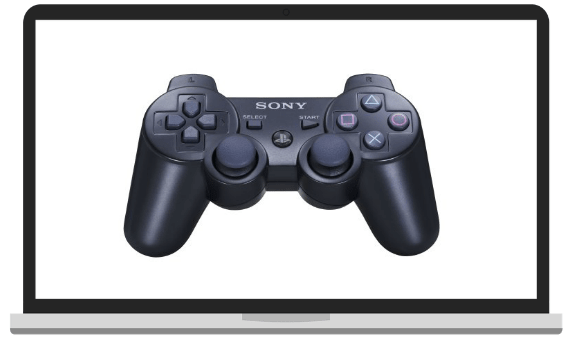 Out of various Emulators, the Top 5 PS3 emulators considering different factors are detailed as follows:
#1.RPCS3 PS3 Emulator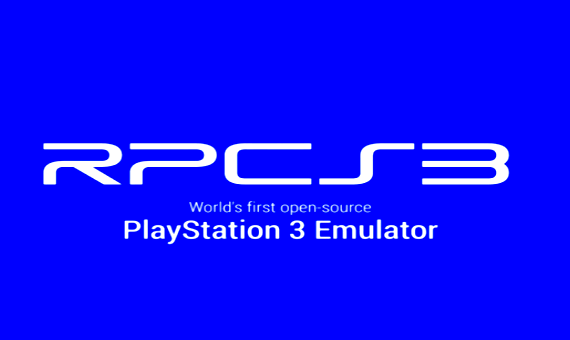 This Sony Play Station 3 emulator is easy to use open source software that works perfectly for both operating systems that is Windows and Linux.
This PS3 emulator is available free of cost and works perfectly if you have the below-mentioned configuration for your PC.
Your PC must have a RAM with a minimum of 4 GB memory. It will perform in the best possible way if you have 8GB memory RAM.
Your PC must have a Graphical Processing Unit (GPU) that can support OpenGL 4.3 or higher.
Operating systems must be any of Windows 7 or Windows 10 with 64 bit or Linux 64 bit.
Self dumped games from PS3.
.pup system software files of PlayStation 3.
Microsoft Directx ends user and MS Visual C++.
#2.ESX Emulator
ESX emulator allows you to play the PS3 games on your PC in an uninterrupted manner. If you have powerful hardware on your PC even the titles are expressed in the Native graphics on your computer without any kind of changes.
By using ESX emulator for PS3 games, you can have the true experience of PlayStation games without any kind of compromise on the gaming performance. You get to enjoy complete HD quality graphics using this emulator.
It allows you to play maximum PS3 games. You can enjoy all PS3 games with the best experience if you have the below-mentioned configuration for your PC
An Operating system with Windows 7 or higher version with 31 or 64 bit
Central Processing Unit (CPU) with at least 2.5 GHz Intel/AMD Processor and SSE3
Any AMF/NVIDIA/Intel Direct x 10 GPU
RAM of 1 GB memory
#3.Mednafen PS3, All in One Emulator
Mednafen, which was earlier referred to as Nintendo uses command-line i.e OpenGL and SDL to run as multi-system Emulator.
It is complete emulation package software that supports different original as well as third-party applications to run successfully on your PC. It is one of the best emulators for your PS3 gaming on your PC.
Apart from PlayStation, it supports different games from Nintendo, Neo Geo Pocket, Sega Game Gear, GameBoy, Wonderswan, and much more.
The emulator was released last year that is February 2018 but is working really well. It supports top-class gaming performance with high-quality graphics and videos.
You can use this emulator for Windows as well as Linux Operating system.
#4.RetroArch: All in one Gaming Emulator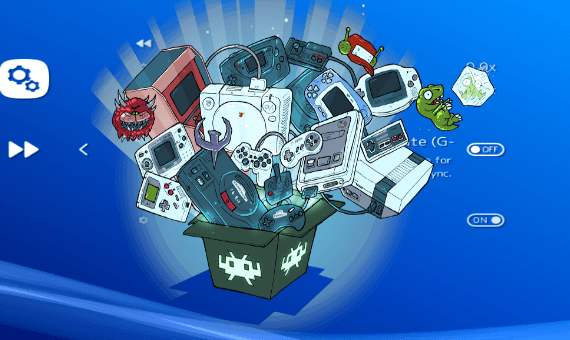 Retroarch is a frontend connector for different media engines as well as games.
It allows you to play your PlayStation games on your PC as well as Android phones. You can enjoy the games in the same quality as that of PlayStation.
Retroarch emulator offers you various features like netplay, rewinding, shaders, next frame response time and a lot more to support your gameplay with ease. 
#5.PlayStation Now
PlayStation Now is not an emulator but yet allows you to play the PlayStation games on your PC as well as mobiles.
PlayStation Now is a cloud-based gaming subscription software through which you can play any PS3 game on your PC.
This is a paid software, you have to pay a certain subscription fee to gain access to PS3, PS4 and PS2 games you want to play. Also, you need to have an Xbox controller or Dualshock 3, 4 to use the PlayStation Now and play the games.
You can go for a wired or wireless controller for playing your games.
To use this software you need to have a high-speed internet connection, a minimum of 5 Mbps speed is required to play the games without any kind of lag. To use PlayStation now you must have an operating system Windows 7 or higher.
Also, your device must have 3GB RAM or more to play the games without interruption. You also need to have a Sound card and a USB port to play using PlayStation Now. 3.5 GHz Intel core processor to play the games faster without any kind of interference.
Some other Emulators:
Final Words:
PS3 Emulators allows you to play uninterrupted games on your mobiles and PC. The better the hardware specifications of your PC easier it is for you to play the games. You do not have to stick to the PlayStation to play your choice of games but these emulators allow you to play your favourite games on big PC screens.
You can enjoy the best quality videos and audio quality on your device be it your PC or mobile. There will not be any problem in playing games if you make use of any of the emulators that are detailed in the write-up above. These are the recent emulators that are updated but make sure your computer hardware and specifications are powerful to provide the required support.
Just seek your choice of PS3 games, download PS3 emulator on your PC and start playing.