Lg V30+ is the latest flagship by LG. It has some amazing features which makes it unique than other smartphones. In this post, I present you the top 11 reasons to buy LG V30+.
Top 11 Reasons to Buy LG V30+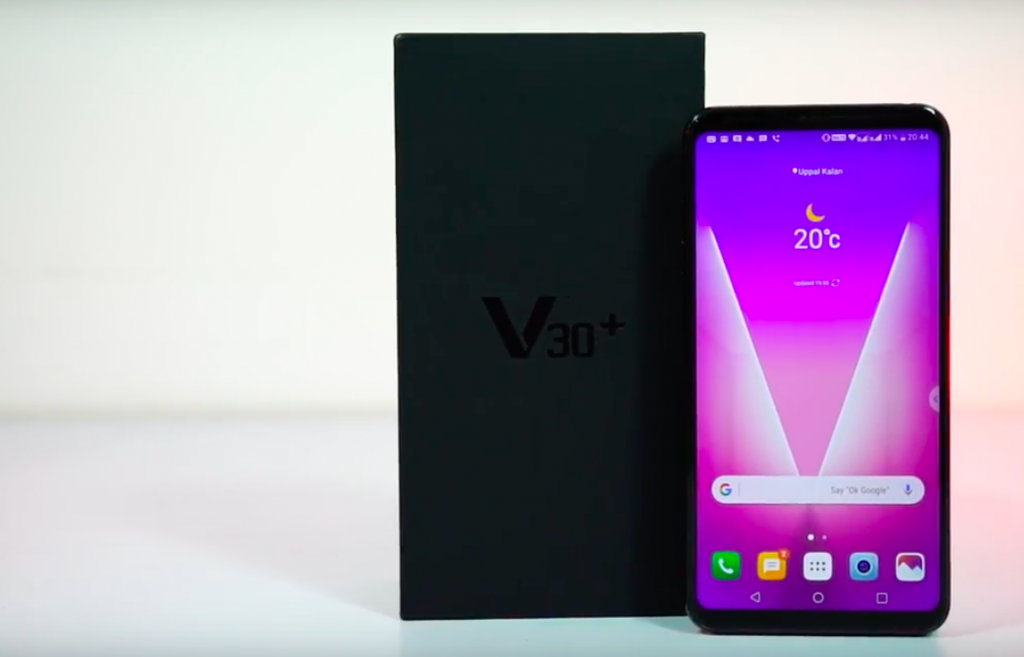 #1.Full Vision Display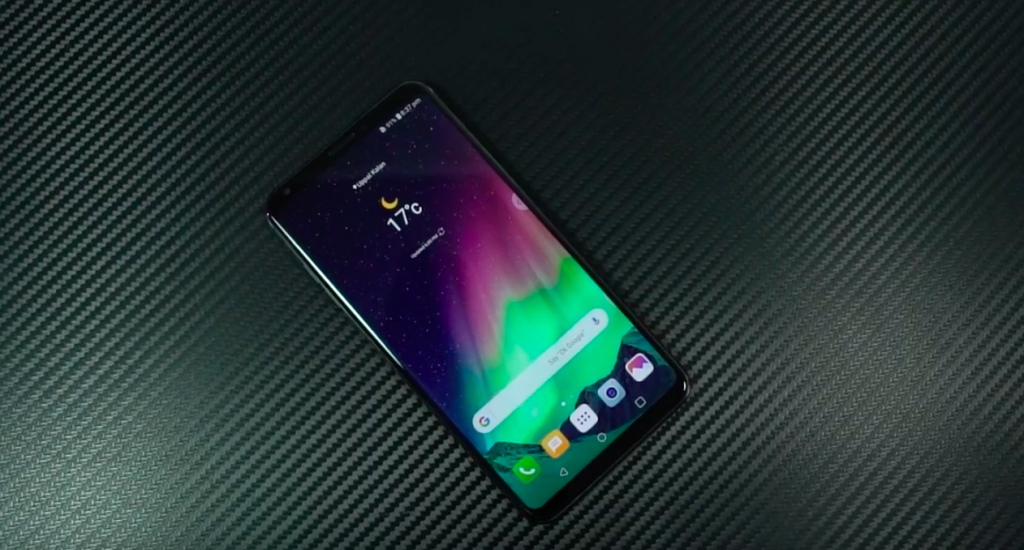 This phone comes with 6 inch POLED Display with Quad HD Resolution in 18:9 aspect ratio with very small bezzels at the top and the bottom. It definitely does not look as good as Samsung Galaxy S8 but it definitely looks better than One Plus 5T.
Also Check: Top Reasons not to buy Honor 7X
#2.POLED Display
The next reason to buy this phone is the POLED Display. Just like Samsung makes AMOLED Displays, LG makes POLED Displays with OLED technology. So if you are a person looking for AMOLED Display or POLED Display with pure black and saturated colors then phone is for you.
LG G6 has a an IPS Panel while this phone has POLED display with very small bezzels.
If you want to win one LG V30 or any other smartphone then you should participate in Smartphone Giveaway
#3.Wide Angle Camera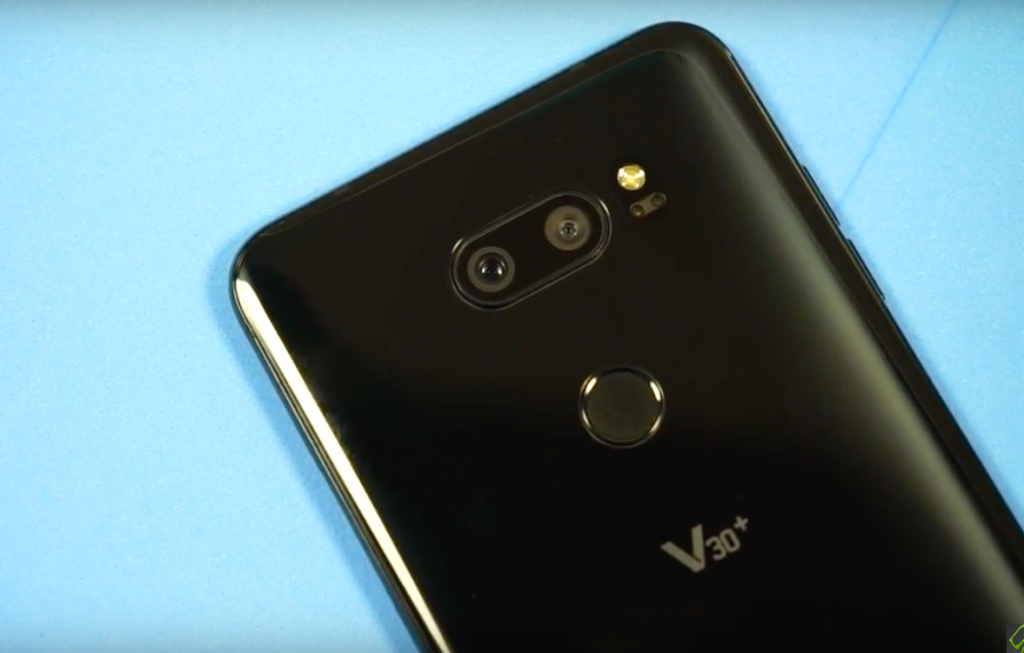 The next reason is the wide angle camera on the front and the rear. On the rear, this phone has dual camera setup with wide angle lens and 120 degrees field of view. And you can take some awesome wide angle shots. Even the front facing camera is super wide than any other phones.
Must See: Top 5 Reasons to buy Redmi Note 5 Pro
#4.Haptic Feedback
This phone comes with completely different haptic engine. LG is using 3 different vibration motor to create super vibration effect. It just feels awesome and very unique.
#5.Water Resistance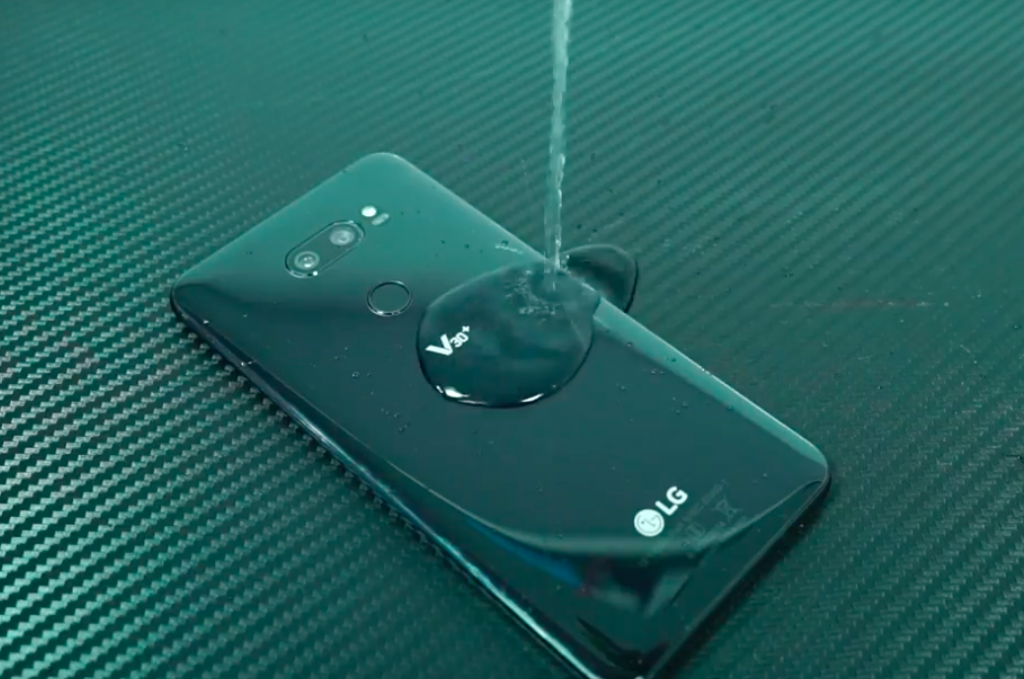 This phone comes with IP68 water and dust resistance. It is water resistance upto 1.5 meters in water for 30 minutes. This is the feature that most people are missing on the One Plus 5T.
If you are a gaming fan then you should definitely try Drastic DS Emulator for Android.
#6.Amazing Specs(Top Notch)
As you might have already know that LG G6 has last year's flagship processor. But LG V30 and V30+ have the latest snapdragon 835 processor with 4GB of RAM and 128 GB of storage.
Also See: Reasons Not To Buy Honor 10
#7.Wireless Charging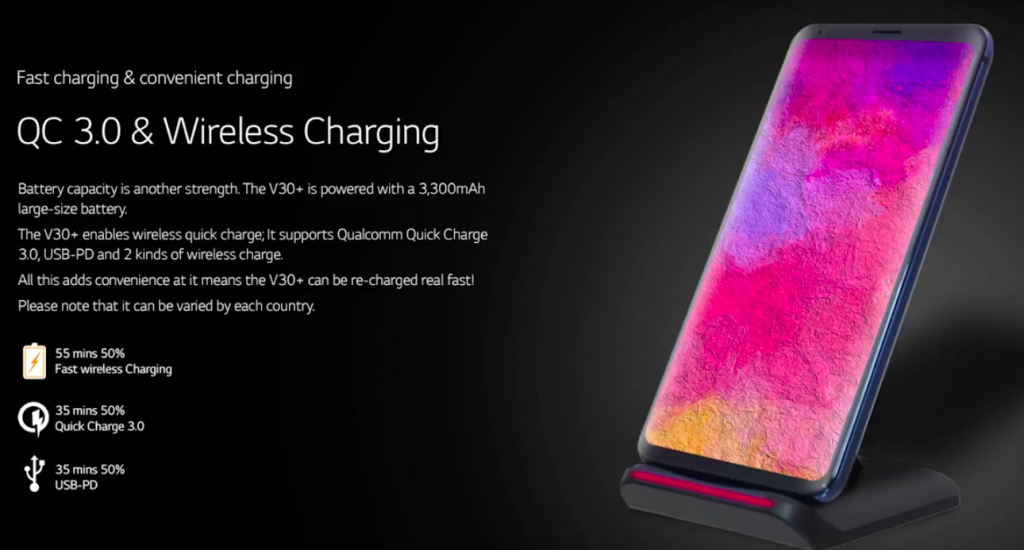 This phone supports wireless charging. It supports two types of wireless charging.
Fast Wireless Charging: 55 Minutes to charge 50%
Quick Charging: 35 Minutes to 50%
If battery is your major concern then you should download greenify donation apk for your android.
#8.One Time Free Screen Replacement
You get a free screen replacement in case you break it in the first 6 months. If you are the phone who usually breaks the screen then this phone is for you.
#9.Pro Video Recording Mode
This phone offers manual video recording. Just like DSLR, you can change the shutterspeed, ISO, and aperture.
#10.HIFI Quad DAC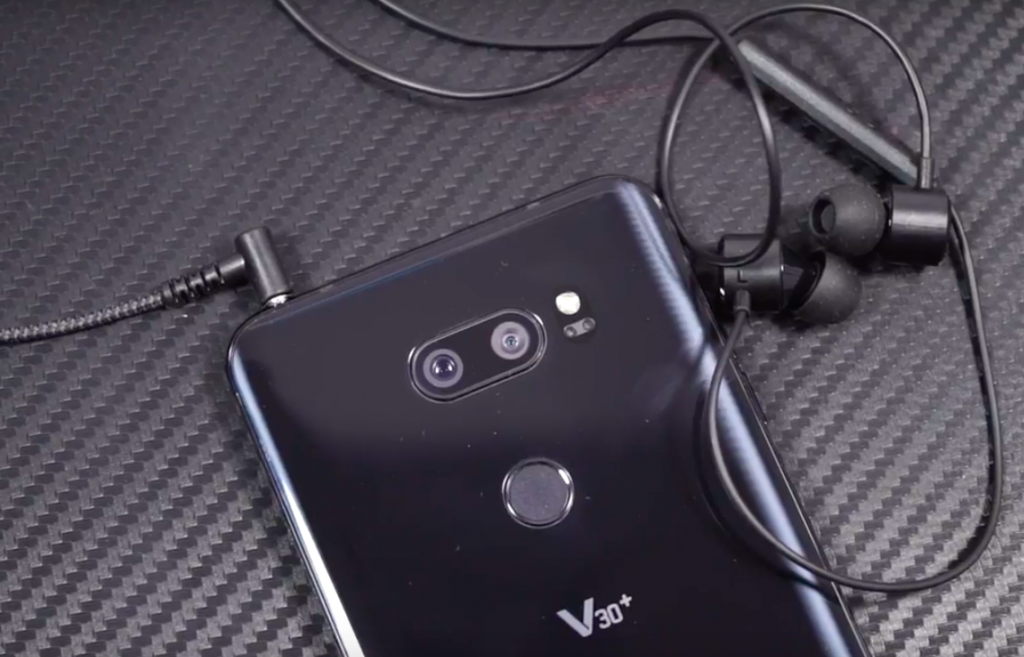 Most of the brands are now removing the audio jack. But this has not only audio jack but also dedicated audio SOC. It offers you four presets mode along with three digital filters for clear, richer and multi dimensional sound experience.
If your android phone does not have good audio then you should try viper4android or dolby atmos app to increase audio on your smartphone.
#11.Day Dream Feature
The next reason to buy this phone is the day dream feature. Day Dream is a google's high quality VR experience.SO if you are into Virtual Games or Virtual Apps then phone is best for the great virtual experience.
Conclusion:
This were the top 11 reasons to buy the LG V30+ and LG V30. At the price of 45,000INR you will not find any other phone with so many features. Hence, this phone is good bang for your buck. If you find this post to be helpful then share it on social media with friends and family. It will definitely help us 🙂 Subscribe to our blog and keep coming here for more awesome content.