Top 5 Must Apps Of Free Virtual Phone Number: Many internet using apps like WhatsApp, Instagram, and Viber, etc ask for mobile verification. Most of the times, you don't want to provide your number for security reasons. In this article, I have shown 5 best apps which will help you to verify any account with the help of free virtual phone number apps.If you want to generate a free virtual phone number and verify your account then you should read this article till the end.
Also Check: Control PS3 with Android
Note: The information in this article is for educational purpose. Misuse of the apps may lead to criminal charges.
Also Check: Cool Websites To Visit Before Dying
Requirements
If you have the following requirements then you can use the apps without any issues.
What is Virtual Phone Number?
Basically, it is a free internet phone number. It can be used a temporary phone number. This will help you to verify any kind of applications.
With help of Virtual Phone Number, you can bypass OTP verification and email verification. This will make your job using in using any apps like WhatsApp and Instagram.
Also Check: How to get Android O Virtual Box on Desktop
There are some paid virtual phone numbers as well. Those numbers can be used as business phone numbers. This time I have showcased only free virtual phone number apps.
Apps for Free Virtual Phone Number
There are many free virtual phone number apps in the play store. But many of them do not work perfectly. So I selected these 5 Android applications for a free virtual phone number. These apps are very useful in day to day life of Android users. You must always have these apps on your Android Smartphone.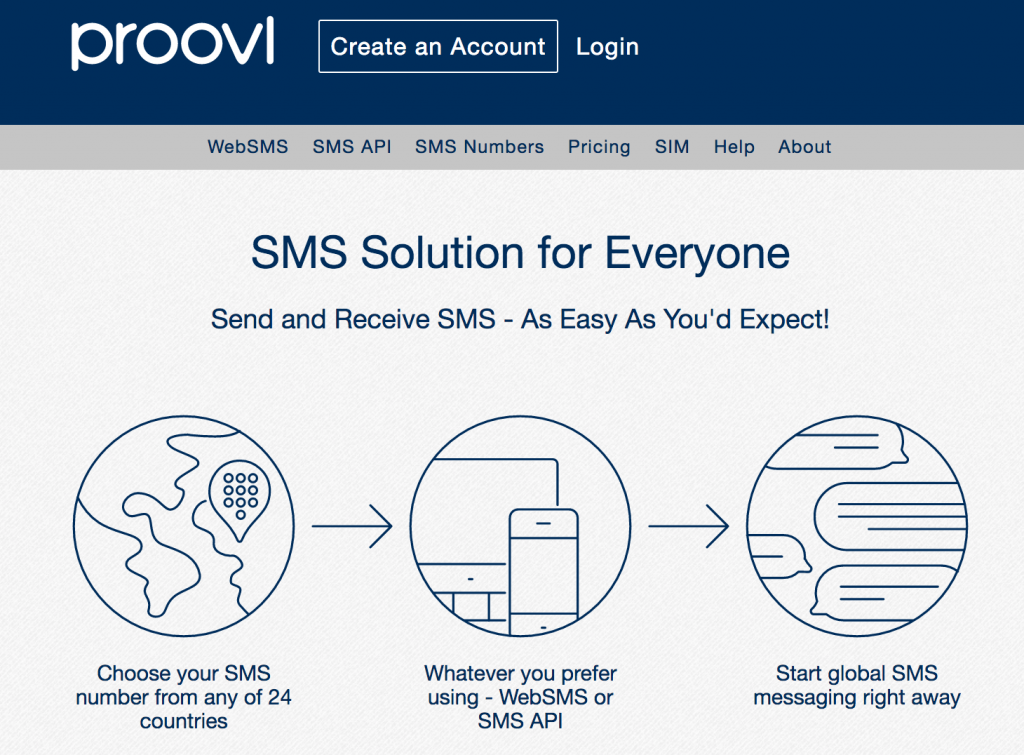 Proovl SMS can receive any SMS verification, with USA and UK mobile SIM numbers. All numbers are new and dedicated.
Website: https://www.proovl.com
It gives you a very own dedicated phone number with which you can verify any accounts. Not only verification, it gives you some free credit which can be used for sending unlimited text messages and making free phone calls for limited time. If you have a friend who is using this app, then you can make free HD calls without quality loss. I believe it is one of the best apps for generating free virtual phone number and making free HD calls.
Also Check: Sites Like AliExpress
Drawback:
The app comes with too many ads. If you want to enjoy this app without ads, then go for its paid version.
This app is available for Android and IOS users with web based version. It helps you generate a free temporary number in more than 200 countries around the Globe. You will be able to do lot more things than generating a virtual phone number. You can use it for group chats, voice calls, and video calls.
Also Check: WhatsApp Conference Call Feature
This application is very similar to Burner application. It helps you generate free US phone number from any part of the world. This app helps you manage your Social Life. There is no rules and restrictions to this app. So you can enjoy this free app without any hassle. This app can be used in Android and other platforms like IOS and desktop as well.
One Additional Functionality: You can pre record an audio and auto reply to text messages when you are busy.
Also Check: PS3 Emulator download
Do not misinterpret the name of the app. This is not the 2nd version of Line Messenger. The name of this app itself is 2nd Line.
This app is developed by a company, Text Now. It app can be used as a business phone system on your Android Smartphone. It helps you to get a second phone number. And the best part is, we can choose our own number. Isn't it great?
Also Check: Top 5 Most Secure Smartphones
This app is totally secure and you can download it without any hesitation.
This is another, yet a great application for a free virtual phone number. You can generate US or UK phone number and use it without any issues. This app does not provide any issue while verifying your social media accounts.
Also Check: Auto Dialer Apps
This app is free as long as you are using it. You should use at least once in every 30 days to keep your generated number Active.
Primo is another cool application for generating free virtual phone numbers. You need to signup once with your email ID, and then you can use this application. You can also make free phone calls and text messages with the help of this Primo App.
Also Check: IOS Emulator Android
Final Verdict
These were the best apps to generate "Free Virtual Phone Number" on an Android Phone. I personally tested these 5 applications for a free virtual phone number and they work perfectly. My favorite app for Free Virtual Phone Number is TalkaTone. What is yours favorite? Share your opinion on this article in the comments section. If you face any kind of difficulty or any issue then let me know in comments section.