Android O 8.0 Oreo Pixel Launcher For Any Android
Android O 8.0 Oreo is the latest update from google. It will be rolling out officially in the month of June 2017. So, the developers of Pixel Launcher community developed a pixel launcher based on Android O 8.0 Oreo. "Pixel Launcher" was favorite for almost everyone after the release of Pixel XL smartphone. And I hope Android O 8.0 Pixel Launcher will also be liked by you people.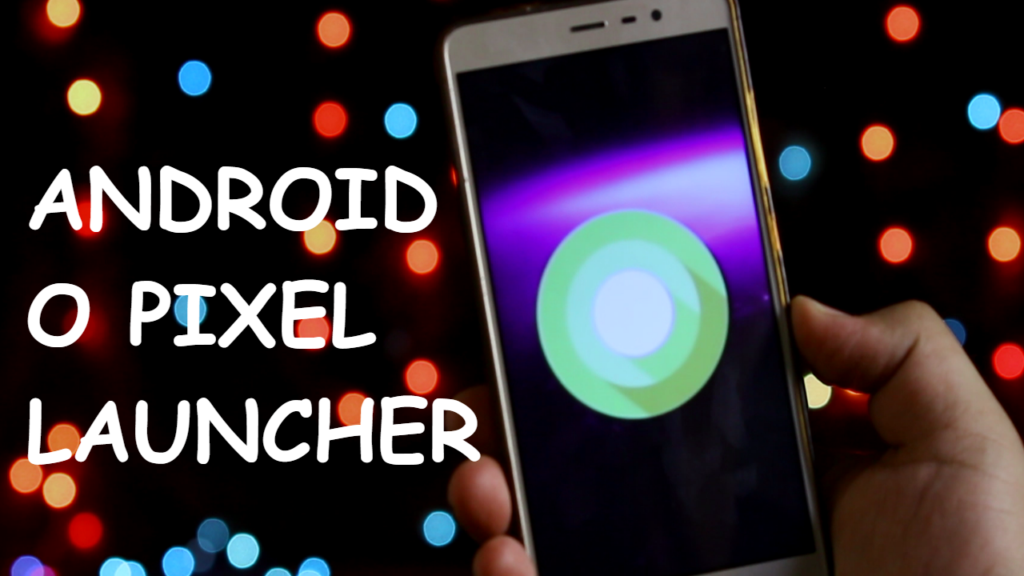 ALSO CHECK: Ps3 emulator for android download
What is new in Android O 8.0 Pixel Launcher?
There are lots of new added features and functionalities in the new Android O Pixel launcher but the major change is App Drawer and Integrated Google Page. To access the App drawer in Android O Pixel Launcher, you don't need to tap on arrow or swipe from bottom. You can access the app drawer by swiping up from anywhere on the screen. You can find the new integrated Google page when you swipe left in the Pixel Launcher. But this integrated google page requires root access.
Also Check: Lineage OS 15.0(Android O 8.0) ROM
Also Check: Enable Cool Android O Notification Dots On Any Android(No Root)

Downloads:
Android O Pixel launcher

Also Check: Enable WhatsApp Conference Calls

Also Check: Amazing Virtual Numbers On Android

How To Install Android O Pixel Launcher On Any Android Phone Without Root?

Getting Android O Pixel launcher On Any Android is very simple. Just Follow each and every step and you can enjoy the Android O Pixel launcher on your Smartphone.
On your phone, open settings and move to secuity and enable the known sources. This helps to install the apps outside the playstore.
Download and install the Android O Pixel Launcher from the above downloads section.
Once the installation is completed, set the default launcher as Pixel Launcher.

Also Check: Dracula 5 The Blood Legacy Game Download

How To Install Android O Pixel launcher On Any Android Phone With Root?

To access the integrated google page, your device must be rooted.
Download the app link2sd and grant the root permissions.
Once the grant the root access, you need to open link2sd and select Pixel Launcher. Long press the Pixel launcher and click on move to internal storage.
This helps you to get the integrated google page on your android.

How to Uninstall this Android O pixel Launcher from your android?

Many people face difficulty inremoving the pixel launcher from their device. To remove the pixel launcher, you need to go to settings<Apps<Select Pixel Launcher, click on force stop and then tap on uninstall. In this way, you can remove the Android O Pixel Launcher On Your Android Phone. If you are still facing an issue then download any launcher say Google Now Launcher from the play store. Set the default launcher as your preference. Again try to uninstall pixel launcher from the settings.

Also Checkout: Enable Android O Navbar On Any Android


Final Verdict About Android O Pixel Launcher: I have been using this Pixel Launcher on my android as a primary launcher. It was crashing some times. Crashing issue may be fixed in the upcoming updates. If you found this post to be helpful then share it among your friendly neighbourhood. This will help out the website.