Hide Apps on Android: There are numbers of reasons why you want to hide apps on your Android smartphone. For instance, you have a dating app that you don't want the world to see because the world can be judgemental. In this article, you will get to know how to hide apps on android smartphone.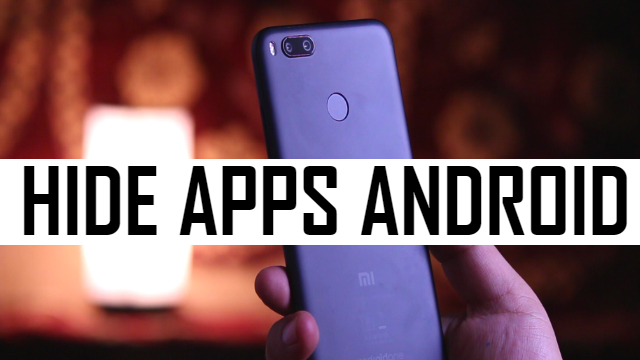 The best part of this trick to hide android apps android is that it works on non rooted devices.
Some of the android skins like TouchWiz lets you hide the apps natively. But it is not possible to hide apps on stock Android and other android skins. Few third-party apps let you hide apps easily.
Also Check: Download GIFs from Twitter
How to Hide Apps on Android
The first step is to download the Apex Launcher from the downloads area of this page.
Download and install the Apex launcher and set it as the default launcher. 
On the home screen of the apex launcher, you will find apex settings.
Click on Apex Settings and then click on Drawer Settings.
And then click on Hidden Apps.   




You will find the list of all the applications. Tick on the apps that you wish to hide. 
Click on Save button.
Now that particular app is hidden from your Android.
Congratulations for hiding apps on android.
Also Check: Superhero GIF Wallpapers
Downloads:


Also Check: Lineage OS 15.0 based on Android Oreo
To access the hidden apps in Android, open the google search of home screen. And search for the name of the hidden apps. 
In this way, you can access the hidden apps of Android.
How to unhide the apps
Unhiding the apps is as easy as hiding the app. To unhide any app go to the same Apex Settings<< Drawer Settings<<Hidden Apps. Uncheck the apps which are hidden. And that particular app will be unhidden on your Android. 
In this way, you can unhide any apps on Android.
Also Check: WhatsApp Assistant
Video Tutorial:
Final Verdict:
This was the simple guide on how to hide apps on android. Also, I covered how to access or find hidden apps and also to unhide the apps on android. If you find difficulty to hide apps on android then please let me know your issue in the comments area. I will help you to hide apps android.