Download GIFs from Twitter to Smartphone or Computer: To save any picture from Twitter, we usually right click on it and save it as an image on computer or smartphone. But GIFs cannot be saved in the same manner. To "save animated GIF images on your Android, iPhone, Windows or Mac", follow this guide on how to download and save animated GIFs from twitter to smartphone or computer.
Why can't we save GIFs directly?
The reason is that Twitter converts all the GIF images into the video. So we can't download or save any animated GIF images on phone or computer.
Also See: Set animated GIF images as wallpaper
Just follow the below procedure and you can easily download andhi save GIFs on your device. This is the fast method to save/download GIF images from twitter.
How to download GIFs from Twitter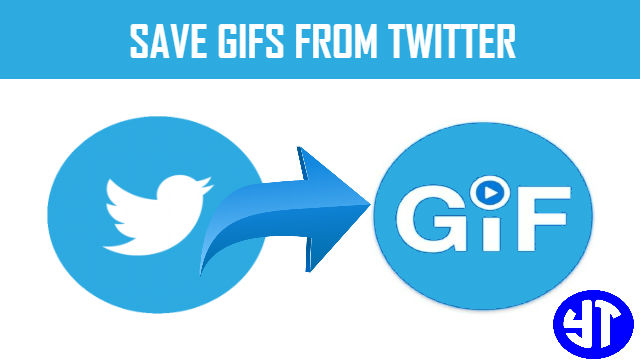 1st Method: Download animated GIFs to Android
Saving a GIF image in Android is really simple. Download the Twitter GIF Downloader from here
After you download the "Twitter GIF Downloader", open it and grant the necessary permissions when prompted.
Open twitter on your Android. Select the tweet containing the GIF Image.
Tap on the share icon present at the bottom right-hand corner.
Select Tweet2GIF from the list.
It gives you two options. First one is to download MP4 and the second one is to download the GIF. Select the second option and GIF image will be saved on to your Android.
Though it has some advertisements, it is worth to try this Twitter GIF Downloader.
Also See: Best Video Downloading Apps
2nd Method: Download GIFs to iPhone
Saving GIFs from twitter to iPhone is also very easy and fast. You don't need to convert animated GIF to video. Simply download the GIF images from twitter to iPhone.
To download any GIF to iPhone, you need to download the Twitter Gif Downloader for iPhone from here.
Log in to your twitter account on iPhone.
Also Check: IOS Emu for Android
Select the tweet having animated GIF. And copy the link of that particular tweet.
Open the twitter GIF downloader for iPhone and paste the copied link.
In this way, you can download the GIF on to your phone.
3rd Method: Download GIFs to Windows or Mac
The method to download the GIF images to Windows or Mac computer is almost same. The only thing here is that we need to download the video file first and then convert it into GIF using GIF Maker.
Visit twitter and log in with your credentials.
Navigate to the tweet in which GIF is present.
Also Check: How to hide apps on Android
Copy the link of that Tweet from the address bar.
Open Twitter GIF Downloader from here.
Provide the link that you have copied. And select the download format as MP4.
After the video is downloaded, open the GIF Maker from here and upload the downloaded video.
Now click on create GIF.
Also Check: Sports Streaming Sites
Final Verdict
As many people find it difficult to download animated GIF images from twitter, I made this tutorial on how to download animated GIFs from twitter using Twitter Gif Download. You can use this method to "download GIFs from Twitter to Android, iPhone, Windows, and Mac".