Get IOS 11 Look, Feel And UI On Any Android Smartphone
The price of an iPhone is much more than an Android smartphone. Apple fans do not mind paying high prices for the iPhone and other Apple products. Whereas Android phones are budget-friendly and practically do the same job as that of iPhone. Iphone gets the major update an ever year and the latest update is IOS 11. So, in this article, I'll show you some tweaks which help to get the latest IOS 11 look on any Android phone.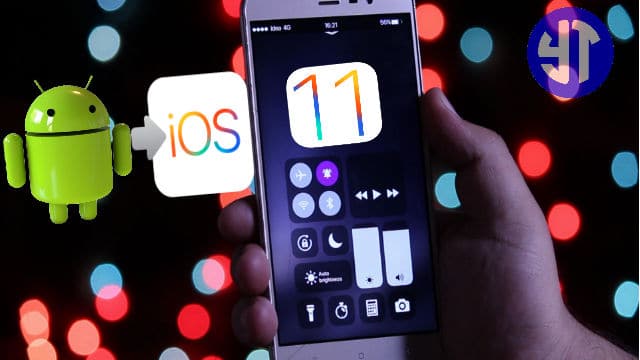 Basically, I am showcasing some applications which help to get the "IOS 11 look on any Android Smartphone" without paying any high prices. I also had an option of showcasing IOS Emulator like iEmu APK and Cyacada APK for Android but they do not work as good as Android apps.
Also Read: MacBook Pro Touch Bar On Android
Video Tutorial:
List Of Applications To Get IOS 11 On Android
OS11-Launcher
The launcher which should be used is the OS 11 Launcher. There are many other launchers which provide the IOS experience. I have tested different application and found OS 11 launcher to be the best launcher to get the complete look and feel of IOS 11. With the help of iLauncher, you can also create folders. When you hold any app, it wobbles on the home screen similar to that of iPhone. The best part of this ilauncher is that you do not to have the root access to get the IOS 11 look and feel on any android device.
Lockscreen 6s
It is the perfect app for lock screen and it replicates the same IOS 11 lock screen on your phone. It does pretty much everything that iPhone does.
Also Check: WhatsApp Conference Call Feature
Inotify:
Inotify is a notification app which provides you the same IOS 11 notification look on your Android phone. You can see the status bar, events, calendar look exactly similar to that of IOS 11. It is very smooth and works well with Android devices. This application is developed by the same developer as that of iLauncher.
Control Center:
IOS devices are famous for the control center on their iPhone. The major change in IOS 11 is the control center. To get the control center look on Android, we have control center application. It looks cool and works like a charm.
Also Check: Amazing Virtual Numbers On Android
Apple keyboard:
Apple keyboard is another app for keyboard look of IOS 11 This keyboard is pretty much the best keyboard for the representation of actual iPhone.
Also See: IOS Emulator Android
Geak Camera:
This camera looks very similar to that of iPhone and it has all the power filter of IOS 11. It's clean and easy UI helps you to take amazing pictures anytime and anywhere.
Also See: PS3 Emulator Android
Final Verdict:
These are the best Android applications to make your Android look similar to iPhone running IOS 11. I have personally tested all of these android apps and all of them work without any lags.
If you find any problem in getting the IOS 11 look on android then let me know in the comments section.