Oppo has launched its latest flagship, Oppo F7 for the price of Rs.21,999. As always, Oppo F7 is a selfie featured smartphone from Oppo. It has a 25MP front-facing camera with f2.0 aperture. No smartphone is perfect on earth. And same is the case with this oppo smartphone. In this post, I present you some of the reasons why you should not buy Oppo F7 Smartphone.
Reasons Not To Buy Oppo F7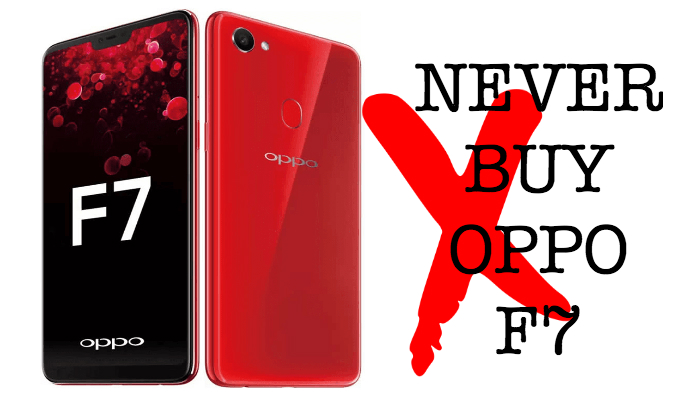 #1.No Dual Camera Setup
We are living in 2018 where most of the smartphones come with a dual camera setup. This time Oppo has focussed only on front camera and completely forgot the rear camera.
Smartphones like Xiaomi Mi A1, Xiaomi Redmi Note 5 Pro, Honor 7X have dual camera setup on the rearer side of the phone. All these phones come in the price segment of 14,000INR which is much cheaper than Oppo F7.
Without the dual camera setup, oppo f7 cannot provide the bokeh effect.
#2.Plastic Build
Oppo is charging 21,999INR for its Oppo F7. They should have provided the metal body. The build quality of this smartphone is average because of the plastic body.
In comparison with Vivo V9, Oppo F7 is slightly better. Because Vivo V9 has a fully plastic body while Oppo F7 has a combination of Plastic and Glass. But still, it is not acceptable for such a high price.
Also Check: Reasons Not To Buy Honor 10
#4.No USB Type C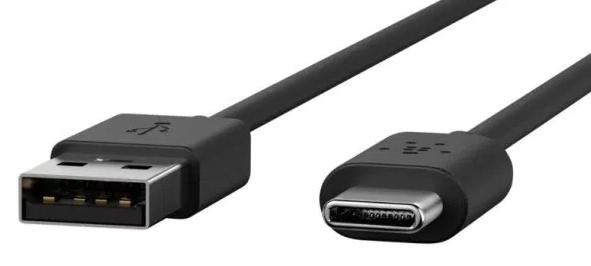 Oppo F7 comes with the old micro USB cable. They should have provided the USB type C connectivity. USB type C provides a higher data transfer rate and also supports fast charge. Oppo F7 lacks this feature.
Also Check: Cisco Packet Tracer for PC and Top 10 Reasons Not To Buy Moto E5 Plus
#5.No Stabilization
Oppo F7 lacks EIS in its camera. Because of this, you will see a shaky footage on your smartphone. If you shoot videos while walking or running then you will see a very worst video footage. If you are into vlogging then do not buy this phone.
This time, Xiaomi has added EIS into Redmi Note 5 Pro. And Oppo should also have done the implementation of Electronic Image Stabilization(EIS).
Also Check: Clash Royale Private Servers APK and Game Guardian APK
#6.Over Priced
No doubt, the phone is good. The specifications are good. But the price that Oppo has quoted for this phone is extremely high.
If you have a budget of 22,000INR then slightly increase the budget to buy One Plus 5T or One Plus 6. Or you can reduce the budget to 14,000 INR or 17,000 INR to buy Redmi Note 5 Pro.
Also Check: Blackmart APK and Dolby Atmos Zip for Oppo
Video: Problems of Oppo F7
Final Words:
These were the top 6 reasons not to buy Oppo F7. If you found the information present here to be helpful then share it with friends and family on social media sites. If you have any doubts regarding the Oppo F7, then you can comment down below. Soon, I will be back with another post, till then stay subscribed.